Mers Virus: Saudi Camel Ban Would Decimate Somalia's Economy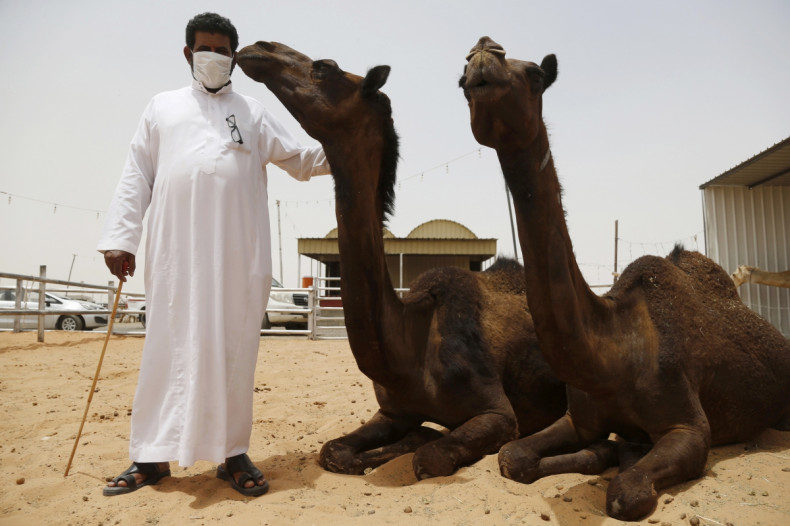 Somalia warned its economy would be damaged if Saudi Arabia barred its camels from entering the country.
Facing a public health crisis over the spread of the potentially deadly Middle East Respiratory Syndrome (Mers) virus, Saudi Arabia is considering halting the import of Somali camels amid suspicions that they could carry the illness.
A senior Saudi scientist told Reuters last week that Riyadh suspected the virus had reached the kingdom via camels transported from the Horn of Africa.
Yet the Somali prime minister's office denied the possibility that Mers originated in the country.
"Since 2012 – when first discovered in Saudi Arabia – there has been no Mers case reported in Somalia," it said in a statement, as quoted by Reuters. "Evidently any change to Somalia's ability to export its camels would have an economic impact."
"But more importantly, it is very important to find the cause of this virus and we would be very open to working with the World health Organisation and the other international partners to identify the cause and the solutions."
Mers was first discovered in humans in 2012 and is caused by the coronavirus. The serious respiratory illness has caused the deaths of 292 people in Saudi Arabia, while more than 700 people in the kingdom have contracted the illness, according to Reuters. The origins of the virus remain unclear.
Animal exports are a major source of revenue for Somalia, a country struggling to emerge from decades of civil strife. Goats and sheep make up the vast majority of Somalia's total exports, while camels and cattle make up a smaller proportion. Somalia exported around 4.7 m animals to Saudi Arabia last year.
A 2000 ban on Somali livestock after concerns over rinderpest and Rift Valley fever, was not lifted until 2009.
Exports usually peak around the end of Ramadan, as Muslims prepare to observe the holidays Eid el-Fitr and Eid al-Adha. A ban made now would hurt Somali exports at a time when they are set to increase.