Somalia: At least 18 killed in mine blast in Lafoole
Al-Shabaab hand is suspected in blast that killed many pedestrians and vendors.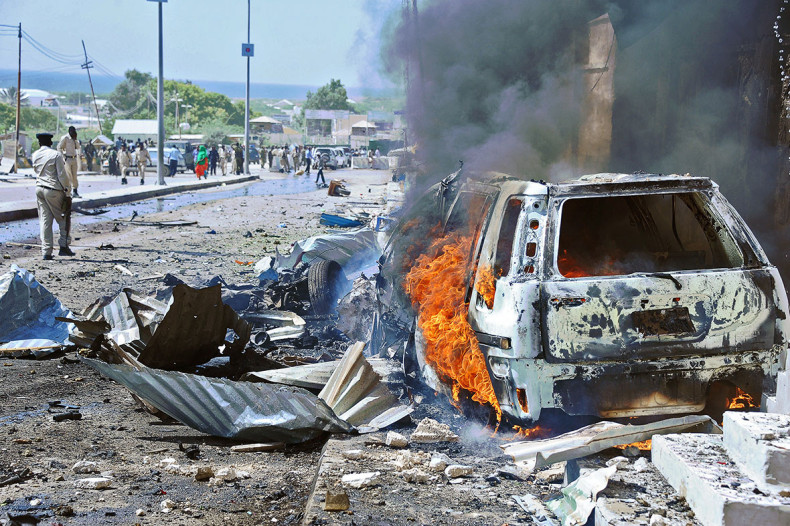 A landmine blew up in the town of Lafoole, in the Lower Shabelle region, 240 miles from Mogadishu, the capital of Somalia, killing at least 18 people and injuring many more, Reuters reported.
According to Radio Risaala, the explosion was trigged by a vehicle that drove over the incendiary device. The victims were those in the vehicle and a number of other civilians, many of whom were vegetable vendors and pedestrians. All the injured were taken to the local hospital for medical treatment.
It is suspected that the attack could have been the handiwork of Al-Shabaab, an Islamist outfit, factions of which are affiliated with al-Quaeda and Islamic State (Isis) that has a stronghold in Lower Shabelle.
On 25 June, a suicide bomber blew himself up in a vehicle packed with explosives, right outside the gates of a Mogadishu hotel. Al-Shabaab gunmen then entered the premises and fired at civilians. As many as 15 people were killed and 25 injured in the terror attack.
Somali police Captain Aden Dahir said the hotel was probably a target because it was frequented by government officials, lawmakers and security officers.
Terror attacks in and around Mogadishu have become more frequent over the past couple of months with a number of suicide bombings and shooting of civilians.
On 1 June, another hotel in the capital was attacked, killing more than 15 people, including a number of local MPs who happened to be staying there.