Somalia: Al-Shabaab seizes crashed US surveillance drone in Lower Shabelle region
Small drone landed in the Lower Shabelle region of the country, which is controlled by the militant group.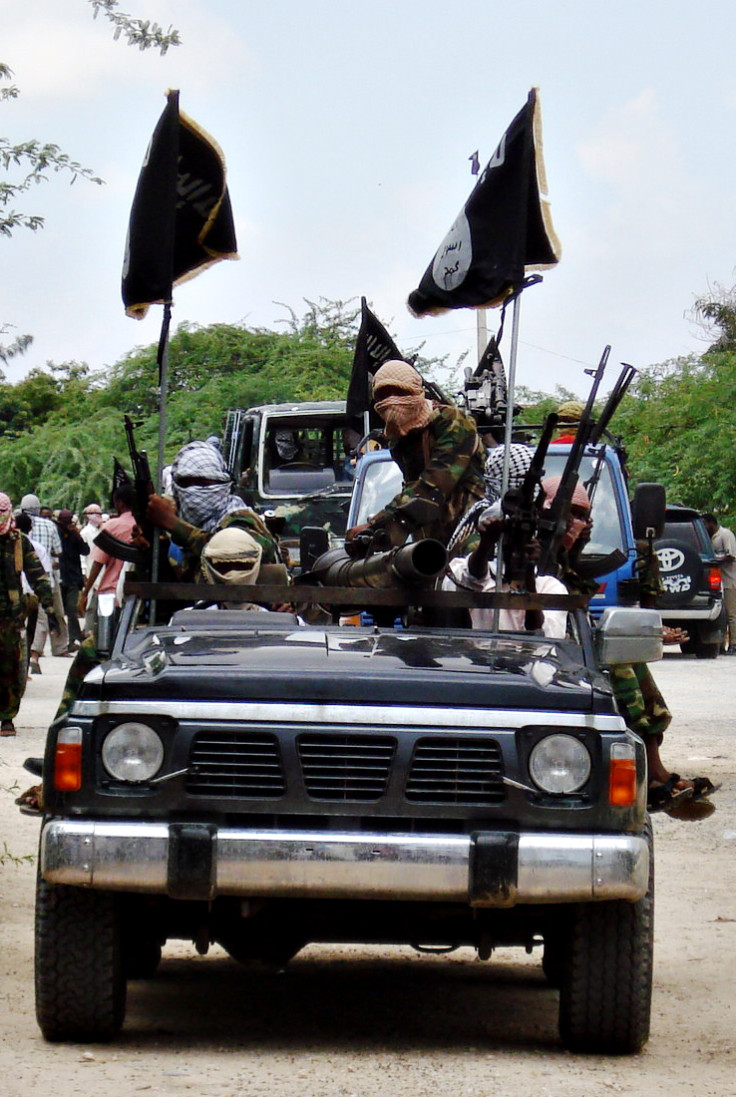 Members of the Al-Shabaab terror group have seized a US surveillance drone after it crashed in Somalia's Lower Shabelle region on Tuesday (28 June 2016). The area is controlled by the Islamist outfit, factions of whom are affiliated with al-Quaeda and Islamic State (Isis).
"The drone crashed yesterday morning in Baladul-Amin village in Lower Shabelle region, which is about 48km [30 miles] south-west of the capital Mogadishu," a Somalia-based journalist who posted pictures of the terrorists with the drone on Twitter told IBTimes UK.
"The area is controlled by Shabaab, so the militants took it to Awdheegle town, which is about 20km away from the scene of the crash."
The pictures emerged days after suspected Shabaab members detonated a car bomb outside the Naso-Hablod hotel in Mogadishu, before storming it and taking hostages.
At least 15 people, including Environment Minister Buri Mohamed Hamza, were killed in the attack.
Who are al-Shabaab militants?
Al-Shabaab, which means 'The Youth', is a Somali terror group affiliated with al-Qaeda and IS. An offshoot of the Islamic Courts Union – a rival administration to the Transitional Federal Government in Somalia – Shabaab aims to overthrow the Somali government and impose its own version of Islam in the country.
It controlled Mogadishu and the southern region of Somalia from 2006 until 2011, when it was defeated by African Union peacekeepers.
© Copyright IBTimes 2023. All rights reserved.