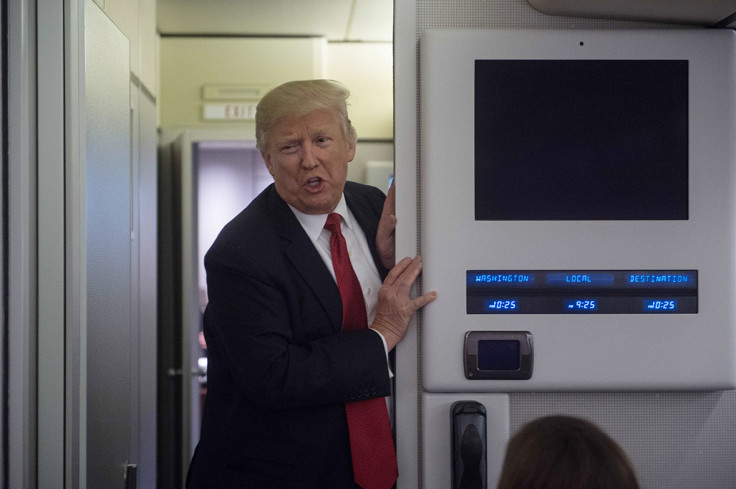 It seems like someone on Air Force One is a big fan of HGTVs The Property Brothers. White House AP reporter John Lemire revealed that all the TVs on the president's plane have been programmed to automatically record the fixer-upper home renovation show.
Plenty of questions have arisen after Lemire tweeted about the show's popularity aboard Air Force One.
Did President Donald Trump, a longtime real estate mogul, ask his staff to record the Scott twins renovate fixer-uppers into dream homes? Or was the DVR actually set up by a member of the press?
Through Trump has experience with reality TV—he was the original face of The Apprentice after all—his predecessor preferred scripted dramas and comedies during his downtime. President Barack Obama had several HBO shows on his list of favourites, including The Wire, Game of Thrones and the Cinemax drama series The Knick.
Obama was not completely out of the reality TV show game. In 2015, the then-president took a trek through the wilderness with Bear Grylls in an episode of Running Wild.
No word if the Canadian brothers, who are based in Toronto but have a "family compound" in Las Vegas, are also a fan of the president.