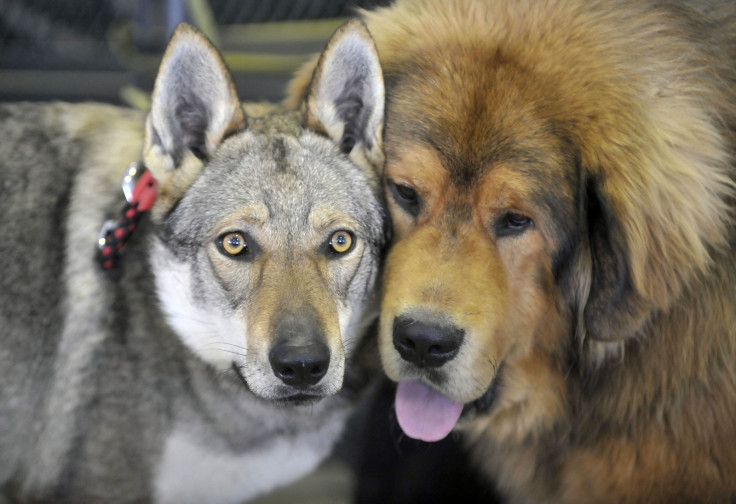 The death of a man over dog attack compensation has sparked outrage in China after it was revealed the dog owner was the son of a government official.
The victim, 24-year-old Xie Benzong, was mauled by two dogs belonging to Guo Bin, the son of a local official, while he was walking in a park in the central city of Changsha on 30 January, 2015.
Following the attack, Guo drove Xie to a local hospital and agreed to give him 300 yuan (£31.55) in compensation, the official Xinhua news agency reported.
However, after treating the victim, the local hospital told Xie that the bill was more than 1,000 yuan. When he refused to pay, the police were called and told Guo to pay 600 yuan, which he refused.
A fight erupted between the two men soon after the officers left, with Guo driving away after striking Xie on the chest and head, leaving him unconscious.
Xie died five days later despite hospital treatment, according to the AFP bureau in Beijing.
News of the case spread quickly on China's popular online social networks after it emerged that police did not detain Guo until two days after the incident.
According to the Xinhua report, Guo turned himself in and the case is currently under investigation. His family has also paid 840,000 yuan in compensation to Xie's family, the state media reported.
This comes after a series of high-profile scandals sparked outrage online, with many Internet users in China voicing concern that children of powerful families exhibiting outrageous behaviour are treated as above the law.
In March 2013, the son of a close ally of then-president Hu Jintao died after a high-speed Ferrari crash in Beijing. Two women passengers, one of them naked, were injured.
Ling Jihua, the man's father, was removed from a key party post and given a less high-profile position after the accident, which added to public perceptions in China of corrupt and high-living officials.