Songs of Praise in Unholy Pay Row with Welsh Choir Singers
BBC series accused of underpaying Llandaff Cathedral Choir for Britain's biggest God Slot show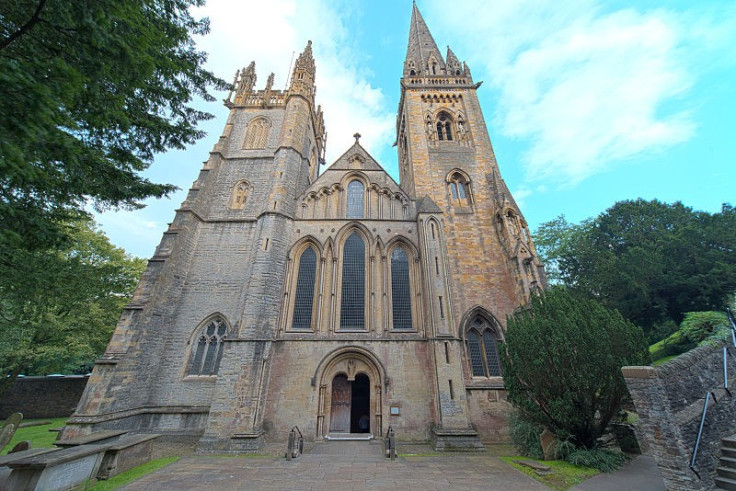 The country's most popular Christian TV show, Songs of Praise, has come under fire for "insulting" pay rates.
Members of Llandaff Cathedral Choir accused BBC executives, through an independent production company, of underpaying choristers - offering singers just £110 for two full days' work.
Adam Poole, who has been a member of the choir for more than 10 years, said: "The fee offered to members of the choir for singing in these three programmes is £110 - considerably less than the rate agreed between the BBC and my union Equity.
"It seems to me that there is an attempt to deprive choir members of the fees they are entitled to.
"The email sent out to lay clerks was obviously aimed at lowering expectations about the fee that would be paid."
The choir claims the BBC previously agreed to pay £214 for one day's singing. Choristers' current day rate of £55 equates to an annual salary of just over £14,000.
In May, three hour-long programmes will be recorded in the cathedral over three days. Singers have demanded that the independent production company making the programmes increases fees.
Low-budget

Matthew Mudge, who has been with the choir for 17 years, said: "It's pretty insulting to expect members of the choir to sing for less money than they are entitled to.
"I can't imagine them expecting the choir of St Paul's Cathedral in London to perform cut-price.
"The BBC TV agreement with Equity says choir members should be paid £214 for a daily session of up to five hours, but the recording is taking place over two days so people should be paid two daily fees.
"I think they are hoping to get younger lay clerks, who are perhaps not as streetwise, to agree to sing for a lower fee."
The BBC said: "The independent production company which is producing this recording for Songs of Praise is still in discussion with the cathedral about the choir's involvement and the fees involved that will be in line with agreed industry rates."
Janet Henderson, the dean of the cathedral, said it was an "honour and a privilege" to tak part in the show. "It allows us to share our worship with millions of viewers across the UK and beyond," she said.
"It's a low-budget programme and we are not taking part in order to profit financially.
"The form of the programme and the musical items are still being considered and no final decision has been taken about which musicians will be taking part."
© Copyright IBTimes 2023. All rights reserved.