The first behind-the-scenes images for Sons of Anarchy Season 7 show Jax (Charlie Hunnam) in a (somewhat) new look.
The photos released on Twitter by Dominic Pagone, Vice President of Media Relations for FX do not give away any spoilers but does a clean shaven/younger looking Jax mean something? Well, that remains to be seen.
The photos are taken behind-the-scenes of a new promo being filmed for the final season and not necessarily for a scene in Season 7, Pagone specified.
It is unclear though whether Jax's look is relevant to the final season. Check out the images below: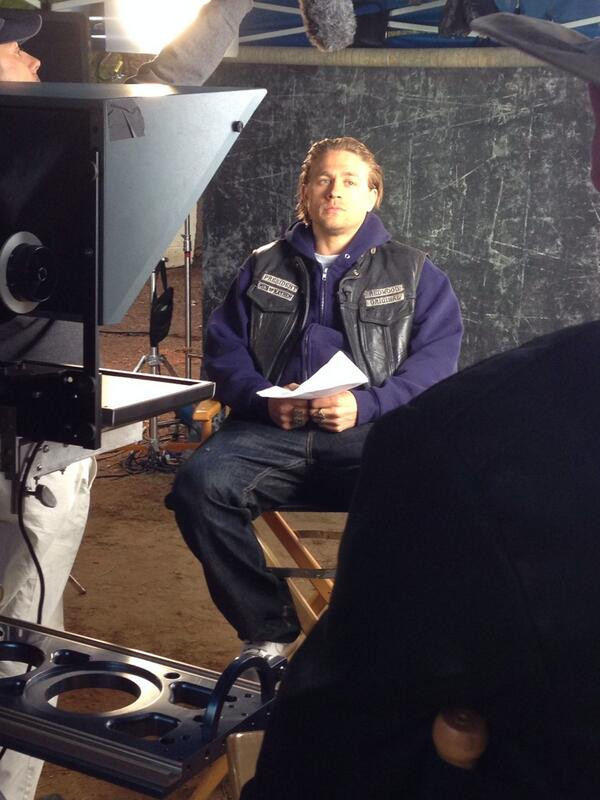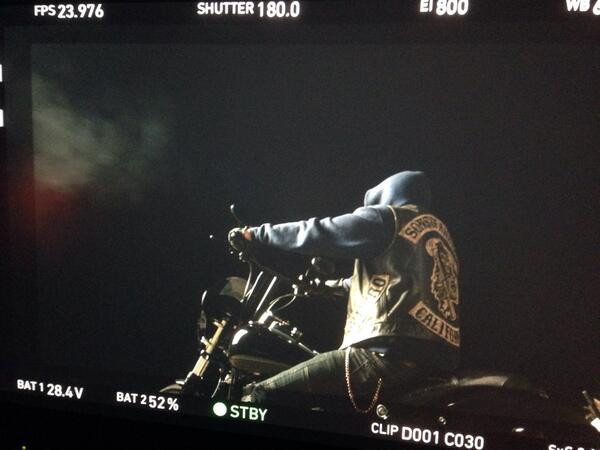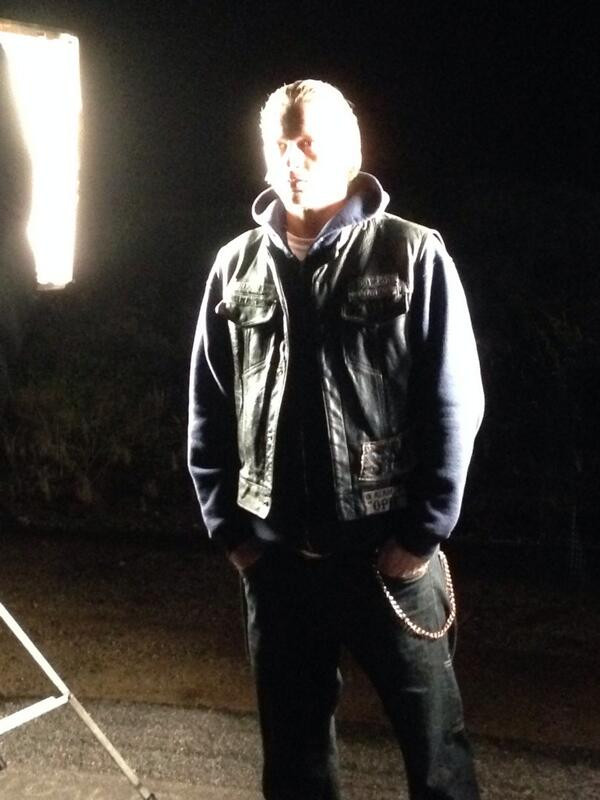 Showrunner Kurt Sutter seems to be running a pretty tight ship as very few spoilers of the seventh and final season have leaked online.
Here is a spoilers roundup (via Enstars):
The Season 7 cast will include recurring characters like Nero (Jimmy Smits) and Charles Barosky (Peter Weller).
Return of CCH Pounder as Tyne Patterson is uncertain, since the actress is currently set to star in the new CBS show NCIS: New Orleans this fall.
Rocker Marilyn Manson is also rumoured to make a guest appearance in the new season, possibly playing a heroin addict. He is slated to have some new music featured in the final season.
Sons of Anarchy Season 7 will premiere this fall on FX, though the network has not yet announced a specific air date.