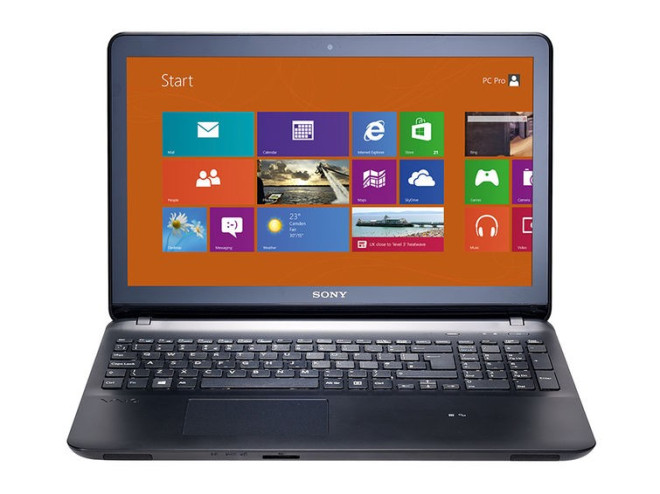 Sony has warned customers that using its new Vaio laptops could potentially result in the computers overheating and catching fire, though no product recall has yet been ordered.
The Sony Vaio Fit 11A laptops were launched in February and have since been shipped to 52 countries around the world.
Sony has not issued a recall of the units sold so far, claiming that it is still trying to assess the cause of the problem.
In a statement to IBTimes UK, Sony said: "While we continue assessing the root cause and appropriate classification, the immediate notification to our consumers about this issue is foremost on our mind."
Two confirmed cases
Of the 25,905 laptops sold, 7,158 were in Europe; 497 were in the US and 3,619 were in Sony's home market of Japan.
According to the electronics giant, there have been two confirmed incidents of Vaio laptops setting fire but apparently nobody was injured in either incident.
"We have confirmed two cases in which, while the AC adaptor was plugged in, irregular noises were heard and a part of the PC chasis was burned," Sony said. "The first case took place in Nagano, Japan on 19 March, 2014. The second case happened in Hong Kong on 30 March, 2014."
The batteries in question were in fact manufactured by Sony rival Panasonic. The lithium-ion battery pack powers the laptop, as well as the tablet computer that it is capable of transforming into.
Customers who own the device have been advised to consult the Sony website to check the serial numbers of models affected.
Shift of focus
The news comes just a few months before a deal is expected to be completed for the sale of Sony's Vaio computer division.
Sony announced in February that it would be quitting the PC business in order to focus on mobile for a variety of reasons, including "drastic changes in the global PC industry".
The investment fund Japanese Industrial Partners (JIP) will be taking control of the business for an as yet undisclosed sum.
When the deal was first announced, Sony stated: "The optimal solution is to concentrate its mobile product lineup on smartphones and tablets and to transfer its PC business to a new company."