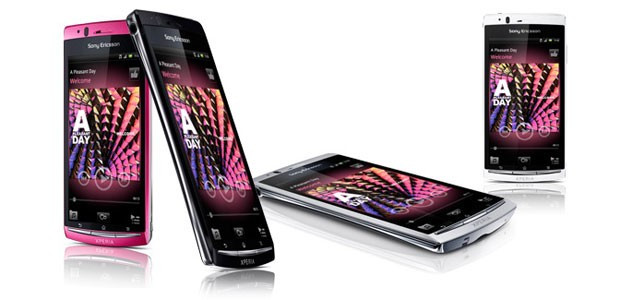 Just four days before Apple's iPhone-focused media event, Sony Ericsson's updated Xperia Arc has hit UK shelves, leading to speculation whether the smartphone will be able succeed despite the looming threat of Apple's next iPhone.
The Xperia Arc S
Vodafone began selling the Xperia Arc S on Friday. The Arc S is reportedly similar to it predecessor but with an upgraded 1.4GHz processor and the inclusion of 3D photography. Outside of this, the Arc S has the same 4.2 inch touchscreen display, 8 megapixel camera and curved, super-slim back.
The device's 3D photography feature will reportedly allow users to convert panorama photos into 3D by plugging the smartphone into a 3D TV.
According to reports the handset is now available on a pair of two year contracts. The first offers the device for free for £31 per month, while the other offers it for £99 on a £26 per month contract.
Details regarding the device's price sim-free have not currently been released.
The Next Apple iPhone
As noted by numerous researchers and critics, the Arc S may suffer from poor opening sales due to the looming promise Apple's next iPhone offers consumers.
If the current rumours regarding Apple's 4 October media event are true, the Arc will have to compete with a new version of Apple's iPhone.
The Oct. 4 event was confirmed Tuesday when a number of sites leaked images of the invitation. The invitation carried the tag-line, "lets talk iPhone," confirming Apple would be unveiling something relating to its iPhone series of devices.
The invitation follows a slew of conflicting reports by the world's media regarding Apple's next entry into its iPhone franchise. Despite the lack of official word from Apple, there are currently two prominent theories regarding the direction it will take for its next iPhone.
The first suggests that the company will attempt to break into the currently Android-dominated affordable smartphone market with an updated budget version of its current iPhone 4 handset.
The second theory suggests that Apple is set to release a truly next-generation iPhone. Labelled the iPhone 5, the exact details of what changes and upgrades will be made to the device to improve it past Apple's current iPhone 4 vary Web site to Web site.
Apple has not yet released any official information on either device.