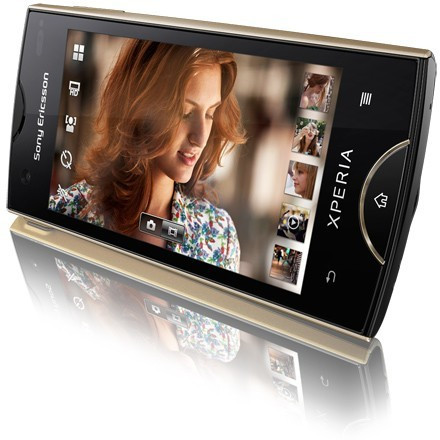 Sony Ericsson's Xperia Ray smartphone has hit U.S. shelves just hours before Apple unveils its next entry into its popular iPhone series of smartphones.
The Xperia Ray
Reports emerged Monday suggesting Sony Ericsson's Xperia Ray had officially arrived in the U.S. The device reportedly became available via a partnership with NewEgg with MSRP of $425 -- though other sources have suggested the device is currently selling for $380.
Unlike Apple's next iPhone, the Xperia Ray's tech spec has been confirmed. The device will run off Android 2.3 using a 1GHz CPU and an Adreno 205 GPU. Additionally the device will house a 3.3 inch touch screen and 8 megapixel camera. The device is confirmed as being capable of recording high-definition 720p video.

Apple's Next iPhone
The Ray's release coincides with Apple's iPhone event Tuesday morning.
Despite the lack of official word from Apple, there are currently two prominent theories regarding the direction it will take for its next iPhone.
The first suggests that the company will attempt to break into the currently Android-dominated affordable smartphone market with an updated budget version of its current iPhone 4 handset.
The second theory suggests that Apple is set to release a truly next-generation iPhone, labelled the iPhone 5. The exact details of what changes and upgrades will be made to the device to improve it past Apple's current iPhone 4 vary Web site to Web site.
Apple has yet to release any official information on either device.