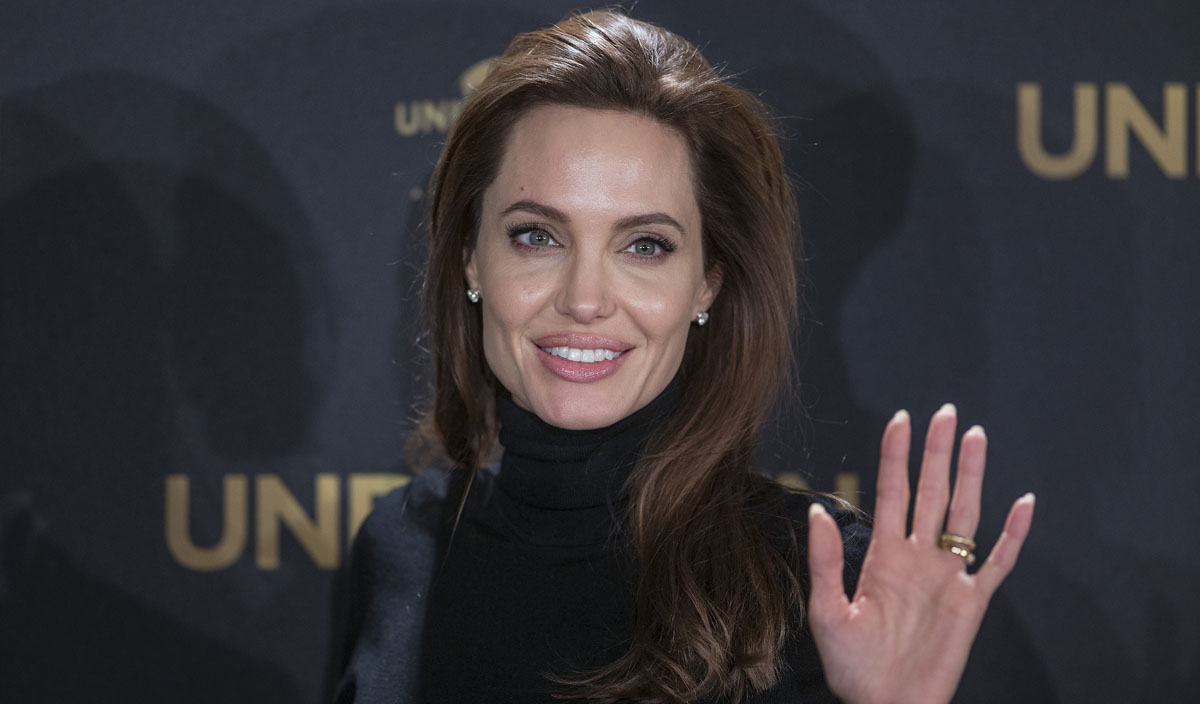 The latest leaks from Sony Pictures have reportedly revealed a fiery email exchange in which one Sony producer calls actress and director Angelina Jolie a "minimally talented spoiled brat".
Sony Pictures' co-chairman Amy Pascal and producer Scott Rudin reveal in the alleged leaked conversation that tensions with Jolie started when David Fincher was tied to direct Jobs, the bio-pic of Apple founder, and not Jolie's passion project, a retelling of Cleopatra.
"[Jolie] is upset about us giving David [Fincher] Jobs. She wants to talk," said Pascal in February.
"She'll survive it. I don't want to waste my time on this," reads Rudin's reply.
The email exchange soon escalated, with Rudin – a producer on Jobs – saying: "YOU BETTER SHUT ANGIE DOWN BEFORE SHE MAKES IT VERY HARD FOR DAVID TO DO JOBS," to which Pascal responded: "Do not f***ing threaten me."
Cleopatra was set to be Jolie's next project following imminent awards season hopeful Unbroken – about the inspirational true story of Louis Zamperini.
"Don't for one second even think about trying this s**t with me," Rudin replied. "There is no movie of Cleopatra to be made (and how that is a bad thing and rampaging spoiled ego of this woman and the cost of the movie is beyond me) and if you won't tell her that you do not like the script — which, let me remind you, SHE DOESN'T EITHER — this will just spin even further out in Crazyland but let me tell you I have zero appetite for the indulgence of spoiled brats and I will tell her this myself if you don't."
Not quite done yet, Rudin then says the following: "I'm not remotely interested in presiding over a $180m ego bath that we both know will be the career-defining debacle for us both. I'm not destroying my career over a minimally talented spoiled brat who thought nothing of shoving this off her plate for eighteen months so she could go direct a movie.
"I have no desire to be making a movie with her, or anybody, that she runs and that we don't. She's a camp event and a celebrity and that's all and the last thing anybody needs is to make a giant bomb with her that any fool could see coming. We will end up being the laughing stock of our industry and we will deserve it, which is so clearly where this is headed that I cannot believe we are still wasting our time with it."
Don't hold back Rudin, say what you really think...
Gawker has detailed the alleged email exchange in full here.