The best movie moments of 2014: Interstellar, X-Men, Guardians of the Galaxy and more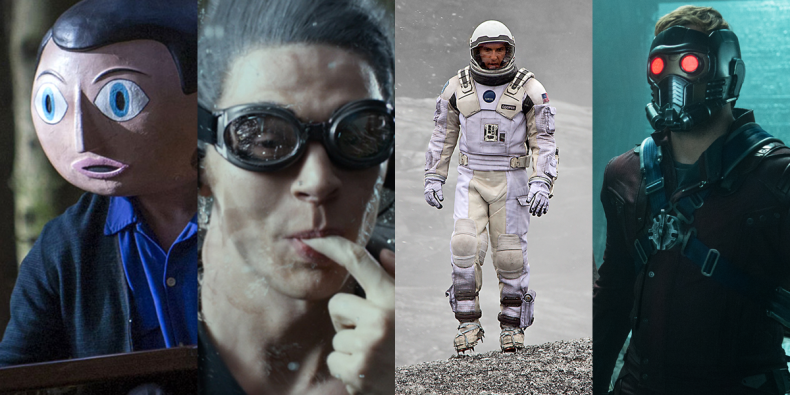 A certain cinema chain (I can't remember which) has been running an advert all year in which cinema-goers gawp and gasp in completely over the top ways at the spectacle before them – all in super slow motion.
It's a ridiculous ad, but one built on the reasons why cinema endures as a medium: the sheer spectacle of it, and those moments we can never forget.
Compared to what awaits in 2015, 2014 has hardly been spectacular when it comes to major releases, and that has been reflected in box office figures. However, the quality of this year's films has been stellar, from the biggest blockbusters to the smallest critical darlings.
Rather than arbitrarily rank our favourite movies of the year (that will come later) here are some of IBTimes UK's favourite cinematic moments of 2014.
---
WARNING: Spoilers for each film will follow, including major spoilers regarding endings.
---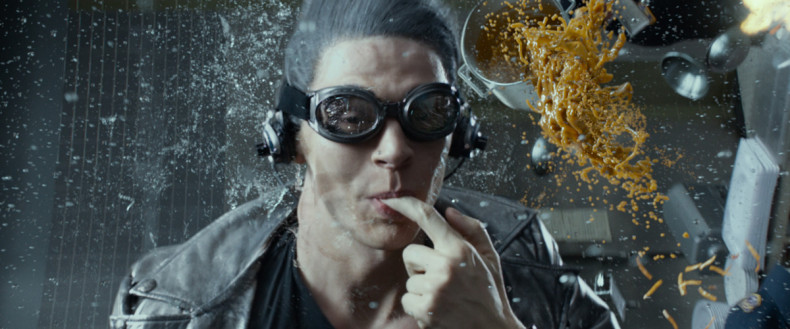 X-Men Days of Future Past – Quicksilver's Kitchen Run
Prior to the release of Bryan Singer's return to the X-Men series he started in 2000, Quicksilver proved to be sticking point for many fans. Some criticised the choice of actor, most pointed out how awful his costume is (and it really is) but all were silenced when the film was released.
Simply put Quicksilver stole the show in a standout slow-motion scene that sits on this list as much for the skillful filmmaking involved as its sheer entertainment value.
---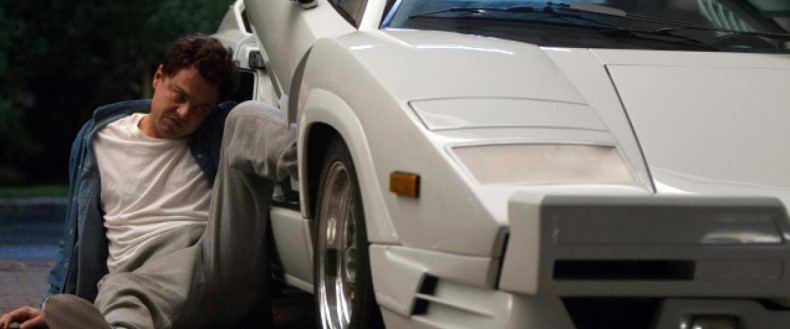 Wolf of Wall Street - Quaaludes
Wolf of Wall Street wasn't just a film about excess, it was a film excessive in its very depiction of excess as Wall Street bankers (led by Leonardo DiCaprio's Jordan Belfort) engage in every illicit activity imaginable.
Over the course Martin Scorsese's lengthy picture, Belfort develops an addiction to Quaaludes, a sleeping pill that gives users a wild high if they manage to stave off the sleep it's intended to produce. In one of the climatic scenes Belfort is struck with the effects of the drug when he's supposed to be rushing home.
DiCaprio's incredible knack for physical comedy is on full display here in one of the year's most unexpectedly funny scenes.
---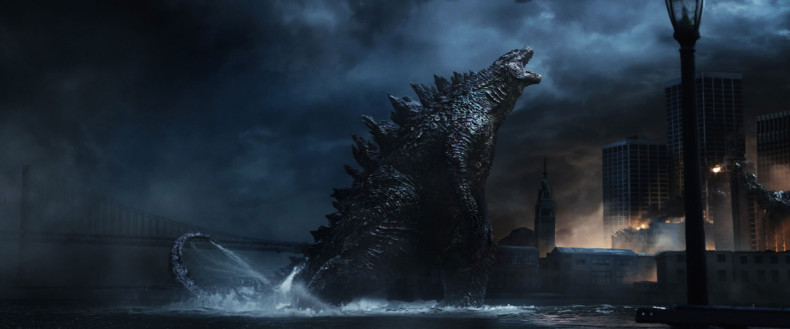 Godzilla - Atomic breath
The Godzilla reboot wasn't for everyone, but few can deny the thrill every fan felt when – with the destructive quasi-villain mother monster about eat our human lead – Godzilla's tale begins to glow, then slowly shoots up his iconic spines.
The music builds as Godzilla charges up and there's a brief, wonderful, split-second of silence before his atomic breath blasts the beastie. The standout moment in a frantic and fantastically directed final act.
---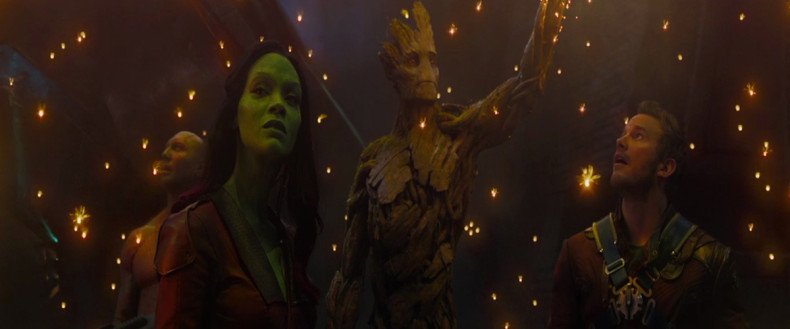 Guardians of the Galaxy - We Are Groot
Transformers: Age of Extinction may (currently) be the highest grossing film of the year, but the biggest film of the year is undoubtedly Marvel's Guardians of the Galaxy. On top of monetary success it was a cultural phenomenon, and Marvel's best film in a while – thanks to every one of its characters, but especially Groot.
Groot – a talking alien tree whose vocabulary extends to "I" and "Am" and "Goot" (exclusively in that order) – won over fans with his mix of sweet natured stupidity, big soppy dog-like eyes and penchant for kicking ass when required.
In one scene however he sacrifices himself to save his new friends, adding a new word to his lexicon and declaring "We are Groot." The Guardians of the Galaxy are born.
---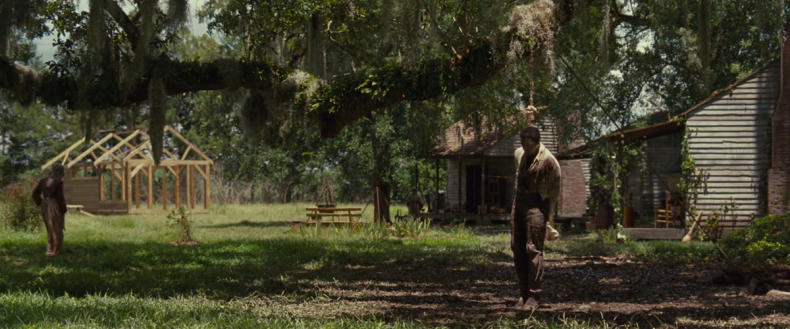 12 Years a Slave - Hanging
Right at the opposite end of the cinematic spectrum is 12 Years a Slave. Steve McQueen's Best Picture Oscar-winning epic about the gruelling reality of slavery and one man's journey to freedom. It was a stunning picture highlighted by Chiwetel Ejiofor's quality lead performance.
In its unflinching portrayal of slavery, one shot is particularly poignant as Ejiofor's Solomon Northup is hung – staving off strangulations with only the tips of his toes – and left to hang as the plantation continues with life around him. People work, spectate and play, all ignoring the horror of his suffering.
---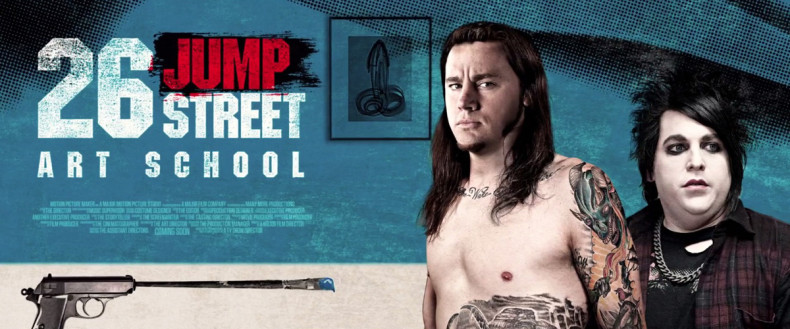 22 Jump Street - End Credits
Saying the end credits of the film were a highlight could be misconstrued as a jibe at Phil Lord and Christopher Miller's 22 Jump Street, but that isn't the case. Sure the film falls slightly short of the original, but it's still a great comedy that knowingly plays with the comedy sequel formula.
The running joke is granted a wonderful punchline in the credits, as 22 prospective sequels are pitched to the audience, as well as video game and toy tie-ins. The best part wasn't even intended: 23 Jump Street was announced shortly after the film's release.
---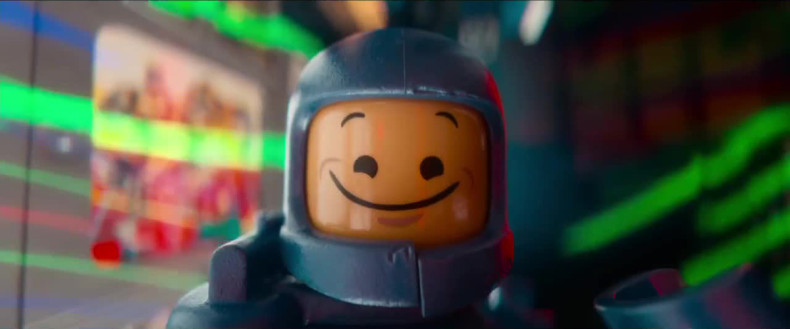 The Lego Movie - SPACESHIP!
All Benny the 1980s spaceman wants to do is build a spaceship, but he's continually shot down in Lord and Miller's other 2014 hit – The Lego Movie. There are a ton of great moments in the film that proved no film should ever be written off ahead of release, but we've gone with the scene in which Benny (Charlie Day) is finally granted his wish.
His bubbling excitement turns to enthusiastic and frenzied yelps of "SPACESHIP!" as he builds his craft then sends it crashing through the Lego world, leaving trail of destruction in its path. The scene is particularly memorable because 2014 turned out to be a year science fiction dominated.
SPACESHIP indeed.
---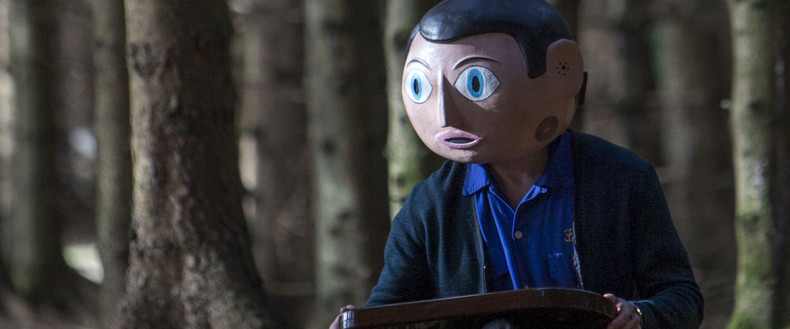 Frank - I Love You All
Frank is strange film, loosely based on a strange individual called Chris Sievey, who performed as comic creation Frank Sidebottom in a paper mache head. His story is the basis for a film that's every bit as off kilter as it sounds, following a band The Soronprfbs and its masked frontman Frank (played by Michael Fassbender).
Lenny Abrahamson's film starts off as an eccentric and peculiar comedy about the oddities found in the music world, but develops naturally into a personal and affecting tale of artistry and mental illness that closes with one the year's most heart-wrenching scenes, as an unmasked Frank bares his face and soul.
---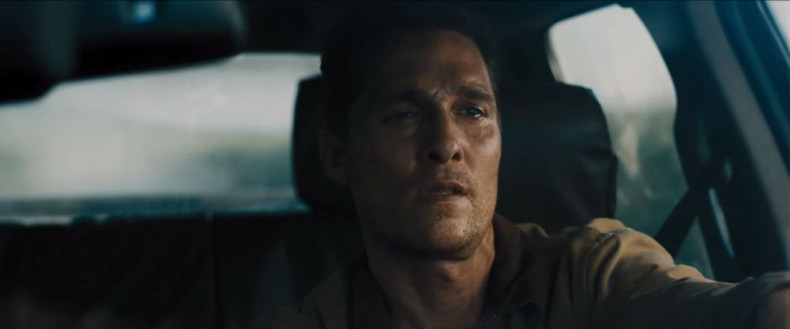 Interstellar – Goodbye/Countdown
No film on this list begs to be seen on the big screen quite like Interstellar – Christopher Nolan's flawed but spectacular sci-fi epic. It's a film that struggles to strike a balance between science and emotion in its final act, but remains flawless in its first.
The Earth-bound portion of the film reaches its conclusion when Matthew McConaughey's pilot leaves to embark on a journey to save the human race, but must leave his daughter behind on bad terms without telling her his mission. McConaughey and Mackenzie Foy as his daughter are fantastic, but the real star is Hans Zimmer's score which soars to blistering levels as the film's emotional crux is set.
Pure cinema.