The winners of the Sony World Photography Awards 2017 professional categories have been announced. The ten winning photographers were selected from over 227,000 entries, from 183 countries, with the judges looking for the best photographic series, with categories including: Architecture, Conceptual, Current Affairs & News, Daily Life, Natural World, Portraiture and Sport.
Overall winner and winner of the Landscape category: Whiteout by Frederik Buyckx, Belgium
"There is a peculiar transformation of nature when winter comes; when snow and ice start to dominate the landscape, when humans and animals have to deal with the extreme weather. This series investigates this struggle against disappearance. The struggle against a whiteout. These photos were made in the Balkans, Scandinavia and Central Asia in remote areas where people often live in isolation and in close contact with nature. A harsh existence, fighting against superhuman forces."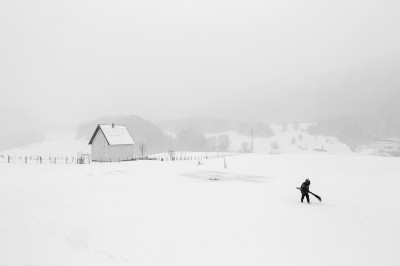 Architecture winner: Space & City by Dongni, China
"A variety of urban form and minimalist architecture breaks the old structure, splitting it into triangles and diamond shapes, refracting a new living style on extant spatial structures."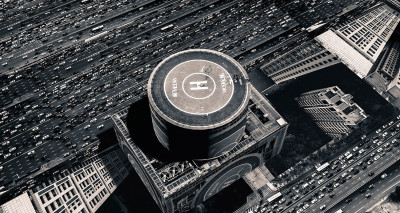 Conceptual winner: Art. 115 by Sabine Cattaneo, Switzerland
"So far, only a handful of countries around the world have allowed assisted dying, either in the form of euthanasia or assisted suicide; Switzerland is one of them. While active euthanasia remains illegal there, assisted suicide is regulated by Article 115 of the Swiss Criminal Code. This project uses facts, news reports and quotes to re-enact some of the steps taken by Swiss right-to-die organisations during their decades-long activity, and the current state of affairs in the country. By choosing to show places in relation to the topic of assisted dying instead of people, the images seek to do without the forced empathy imposed by any such physical depiction."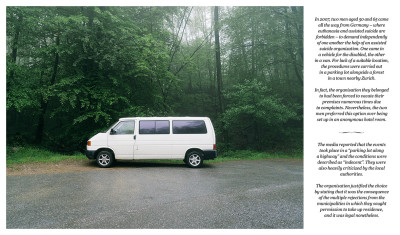 Contemporary Issues winner: Tasneem Alsultan, Saudi Arabia
"Whilst Saudi Arabia is an international symbol of Islam, many Saudis would agree that there's a strong disconnection between the Qur'an and local traditions. I was married at the age of 17 but living separately as a single parent for the final six years of an unhappy 10-year marriage. Many family members commented on how foolish I was to ask for a divorce. Only later did I realise that there were many Saudi women who had had similar experiences, more than I had expected of typical Saudi housewives. I followed the stories of widows, happily married women, and divorced women. I realised that all of the women I photographed had in common their success in overcoming the many hurdles put in place by society and the state."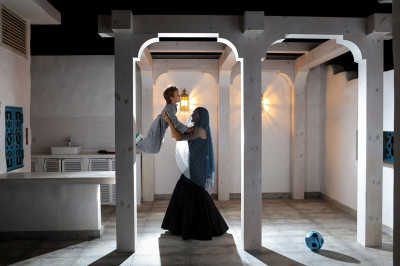 Current Affairs & News winner: "We are taking no prisoners" by Alessio Romenzi, Italy
"The offensive to liberate Sirte, the self-proclaimed capital of the so-called Islamic State in Libya has been slow and fierce. The Libyan soldiers were mostly civilians with no military training. Today Sirte is a ghostly place. No one knows exactly how many ISIS militants were in Sirte at the start of the offensive, nor how many of them have been killed. What is certain is that the Libyan soldiers have taken no prisoners, and today in Sirte there are dozens of corpses buried in the rubble."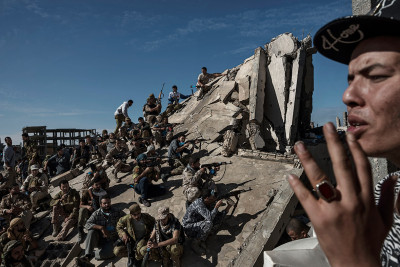 Daily Life winner: The Longings of the Others by Sandra Hoyn, Germany
"The Kandapara brothel in the district of Tangail is the oldest and one of the largest in Bangladesh. It was demolished in 2014 but has been re-established with the help of local NGOs. The brothel district is surrounded by a two-metre wall, and in the narrow streets within, there are food stalls, tea shops and street vendors. More than 700 sex workers live and work here with their children and their madams. Many of the women were either trafficked or born inside the brothel's walls and in this way their livelihood is secure. Their customers are policemen, politicians, farmers, fishermen, factory workers and groups of teenage boys. The brothel is a place with its own rules and power hierarchies, which are completely different from mainstream society."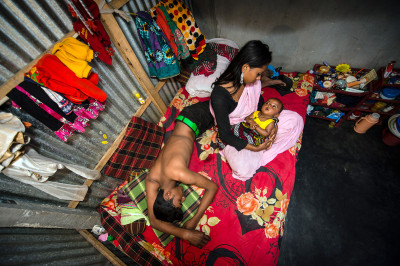 Sport winner: The twins' gymnastics dream by Yuan Peng, China
"Twin sisters Liu Bingqing and Liu Yujie were photographed at a sports school in Jining, Shandong province, China. Both girls have liked gymnastics since their childhood. They have studied, trained and grown up here."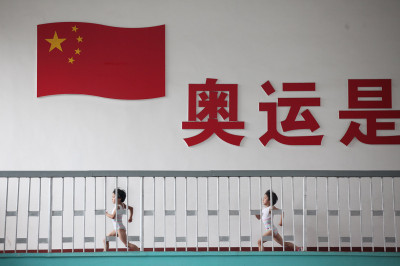 Natural World winner: Will Burrard-Lucas, UK
"My aim was to capture never-before-seen images of African wildlife at night. The techniques I used were only made possible by the low-light ability of modern-day digital cameras and by using remote-control devices such as my "BeetleCam". BeetleCam is a remote-control buggy for my camera, which I created to take close-up ground level photographs of African wildlife. All of these images were taken in Liuwa Plain National Park, a remote area in the west of Zambia."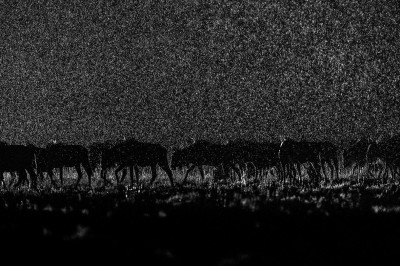 Still Life winner: Indelible Marks by Henry Agudelo, Colombia
"In Colombia there are more than 130,000 people who are listed as ''disappeared''. Due to the war and violence in this country, many bodies that are not identified go to medical universities to be studied pending a family member recognising and claiming them. Hundreds of bodies of missing people are waiting to be identified by different departments of the Colombian state Public Prosecutor's Office, which is why a mark on some part of their body, whether a tattoo, a mark on one of their bones or a prosthesis is important. Meanwhile, thousands of medical students gain their professional knowledge from these little things, fragments of skin, bones, fingerprints, dental records."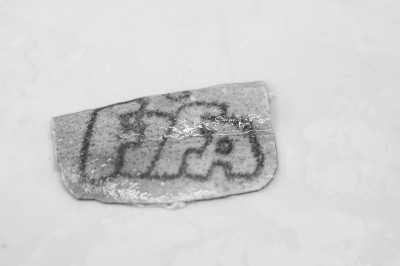 Portraiture winner: Light. Shadows. Perfect woman by George Mayer, Russia
"The geometry of light becomes not only a sculptural language but also correlates with the meaning of the subject. The concept of "the perfect" in the photographs is contradictory in nature; on the one hand, it is monumental and complete, and on the other hand it is naked and vulnerable. These opposing concepts are at the heart of the works."