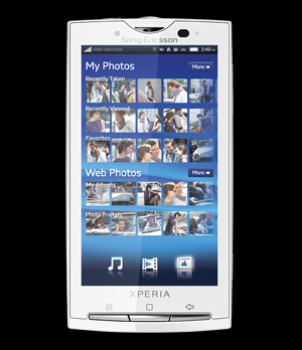 Sony Xperia X10 has received a new camera mod that brings several features to the device's camera, while improving the overall camera experience, thanks to XDA senior member known as FeraVolt. Although it is an old device, the developer has managed to release the mod. Users can now have a camera mod for the stock ROM.
Check out the list of features below, courtesy XDA Developers' forum:
BraviaEngine
AudioShutter Fix
FPS Uncap
Enhanced Bass
Init.d autorunner
Updated Busybox
One init.d tweak
Increased JPEG quality
Enabled support for Bravia Engine
Misc encoder tweaks
Vm CacheDrop
Panorama tweaks
Modified Camera App
Changes all res images to newer ones
Decreased camera wait delay
Decreased video service delay
Increased sound quality
Increased image capturing speed
Decreased face detection delay
App opening speed increased
Video capturing quality increased
Audio Codec quality increased
DoubleChannel audio recording (but mono sound)
Image quality increased
Decreases all possible UI delays
Decreases all possible HW-SW i/o relation delays
Audio quality set to original in apk (was causing problems)
Recent media thumbnail quality increases
Fixed init.d tweak
Adds another Panorama capturing app
Adds NeoReader app
Raises video capturing fps limit from 24 to 30
With this mod, users can experience the increase in camera quality and panorama mods seem to be working quite well. Those interested can download the mod from here.
The Xperia X10 was released in March 2010. It features an eight megapixel rear-facing camera sporting autofocus, LED flash, Touch focus, image stabilisation, geo-tagging, face and smile detection. It is powered by Qualcomm's QSD8250 Snapdragon chipset, clocked at 1GHz Scorpion processor.
[Information Courtesy: XDA Developers' Forum]