Sony Xperia Z2 Exclusive Pre-order at Phones 4u with Offer Worth £250
Unlocked Mobiles consumers expected to get Xperia Z2 delivery on 1 April
Sony's new flagship smartphone of the year, Xperia Z2, is now up for pre-order at Phones 4u, which is offering freebies worth over £250 as part of the contract.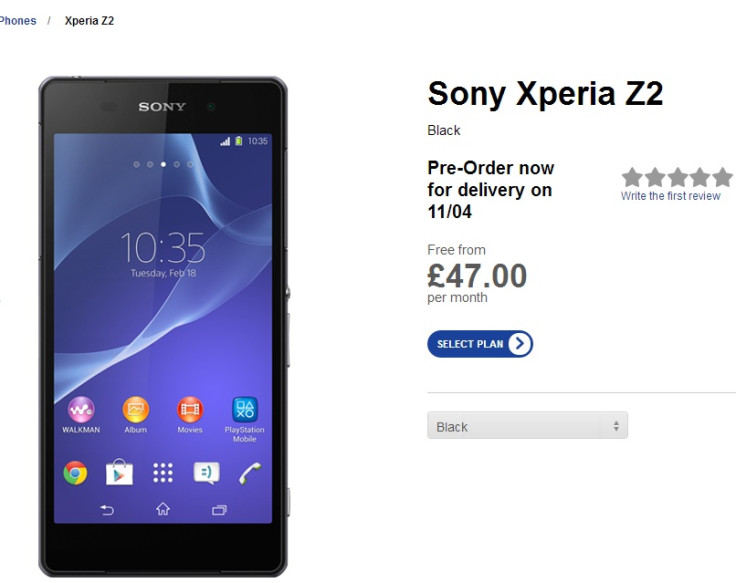 With exclusive Sony Xperia Z2 pre-order at the UK's high-street retailer, Phones 4u, consumers can get a free Sony wireless speaker, £50 Google Play voucher, half price smartband and several other goodies.
Customers placing their pre-order now for the Xperia Z2 will receive delivery on the 11th of next month.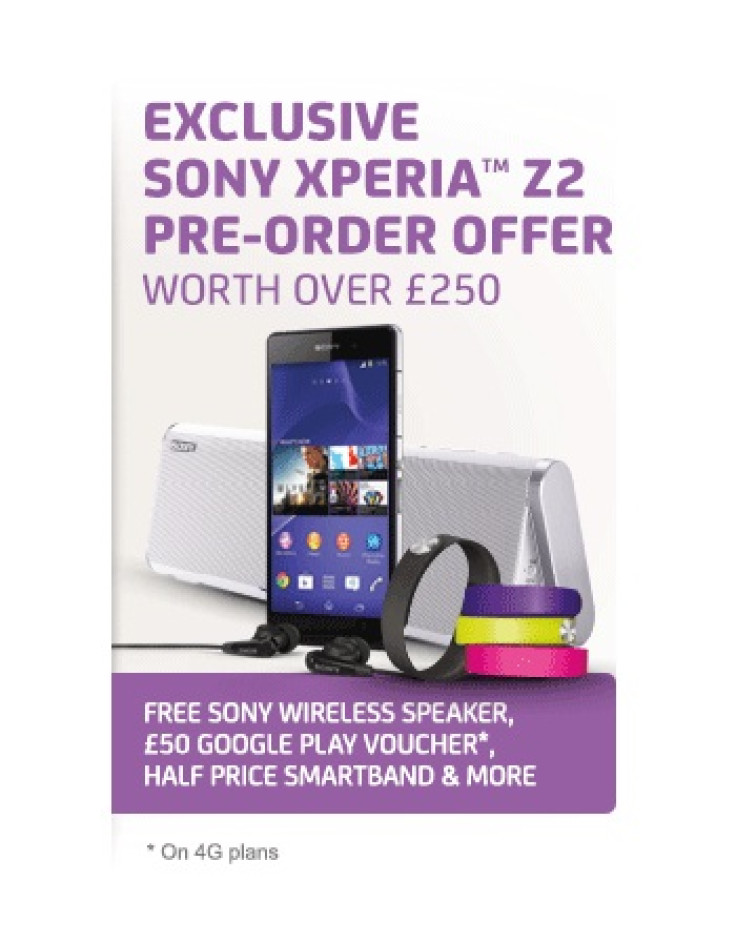 The Sony Xperia Z2 can be per-ordered at Phones 4u on contracts with network operators such as EE and Vodafone. What is common in all pre-orders is the free gifts and special offers which include a one-year membership of the Gourmet Society and a portable Sony wireless speaker in white.
The Gourmet Society is one of the UK's largest dining clubs and members are entitled to 2 for 1 meals or 25% off the bill at every participating restaurant throughout the UK.
One of the cheapest deals for the Xperia Z2 is from Vodafone, which is charging £47 a month with no up-front payment. Besides, consumers will get unlimited minutes and texts and 3GB data for a contract period of over 24 months.
Those who wish to buy the Xperia Z2 from EE will have to pay £99 as initial payment and £42.99 per month with unlimited minutes and texts and 5GB data for 24 months.
Click here to know more about several tariffs offered by Phones 4u for Sony Xperia Z2.
Online retailer Unlocked Mobiles is also taking pre-orders for the SIM-free Xperia Z2 at £544.98 (including VAT). The retailer has an exclusive pre-order offer for the Xperia Z2, in which customers will get a free SRS-BTM8 speaker, Digital Noise Cancelling headphones and free content. The retailer has noted that the pre-orders are expected on 1 April.
© Copyright IBTimes 2023. All rights reserved.