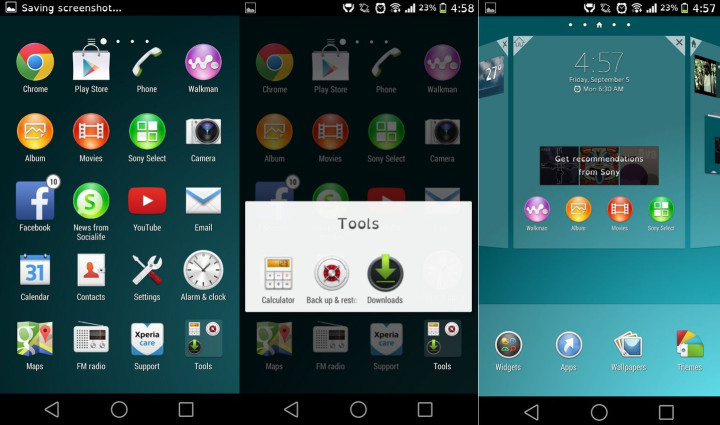 Unveiled at the IFA 2014, Sony's premium smartphone, Xperia Z3 with waterproof design, enhanced camera experiences and applications, improved battery life and audio quality will be available for purchase in early October for Xperia fans in the UK.
While the handset is waiting for its market roll-out, recognised XDA contributor, Sahaab has shared the port of new Xperia Z3 home launcher and widgets for Xperia devices running software version Android 4.2 or above.
This port will work on both rooted and non-rooted devices. It can be installed by flashing the app to the device's system/app directory or, installed like any other normal APK.
The developer has mentioned that the port will be available for devices with Android 4.1 and Android 4.0 soon.
The key element of the new home launcher includes the Google search bar at the top of the screen, which is like Google's stock launcher. App icons look bigger and interface is more like the Material Design, reports XDA.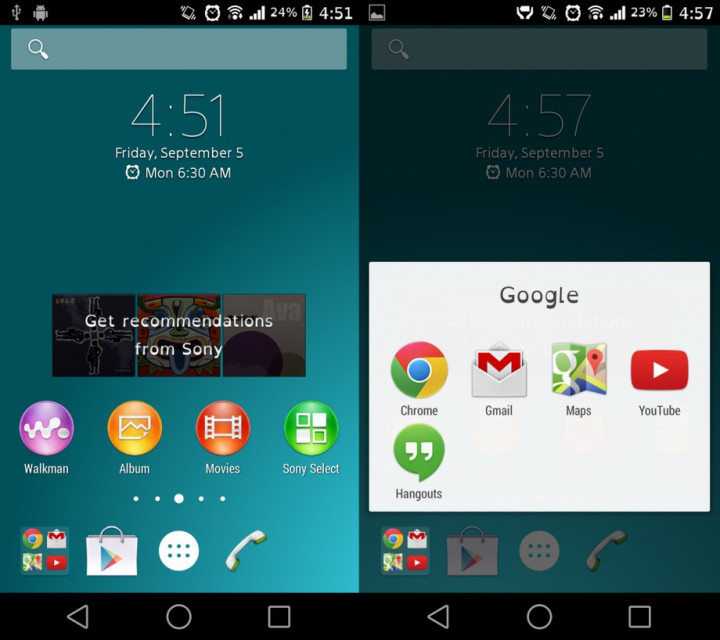 As for the installation, the developer has mentioned this port does not need any framework changes.
"No framework changes required, just simply remove previous Home.apk from /system/app and then either install like a normal apk (sometimes installer just keeps on going, somewhere around a minute or something it should be installed) or move to /system/app and set permissions as rw-r-r."
Install No-Root Manually just like any other app.
Caution: Installing manually might not get you Transparent statusbar and navbars (without home already in system)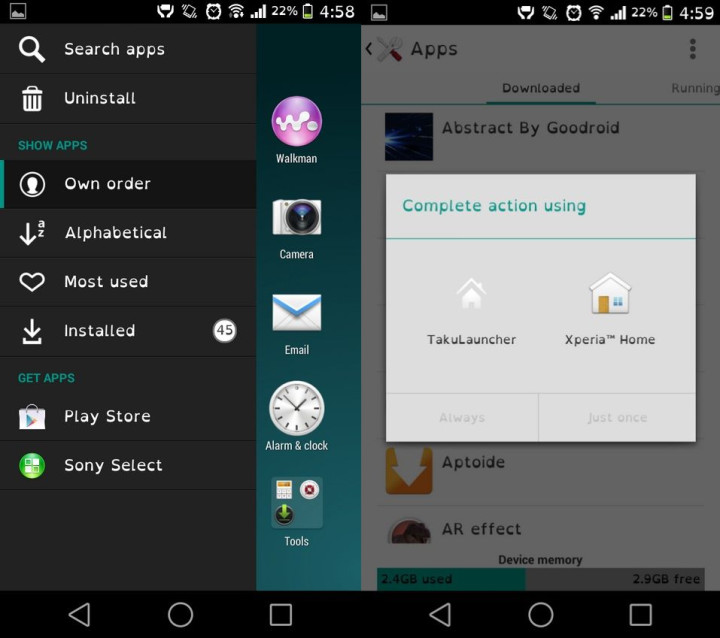 Bugs:
few layout bugs on xhdpi , prob more on hdpi
ChangeLog:
v1.4
Fixed Bug On No Root Clock
Fixed Layout and Icons
Added No Navbar Version
Head over to the source thread to know more about the port.
Xperia owners who wish to taste the new Xperia Z3 home launcher and widgets, may try out the download links here.
Download links:
Home-noroot.apk [This version will not support stock widgets, transparent system UI, navbar, Theme Support (icon changing), uninstall FC
Home-superuser.apk [Everything should work, superuser mode/root required]