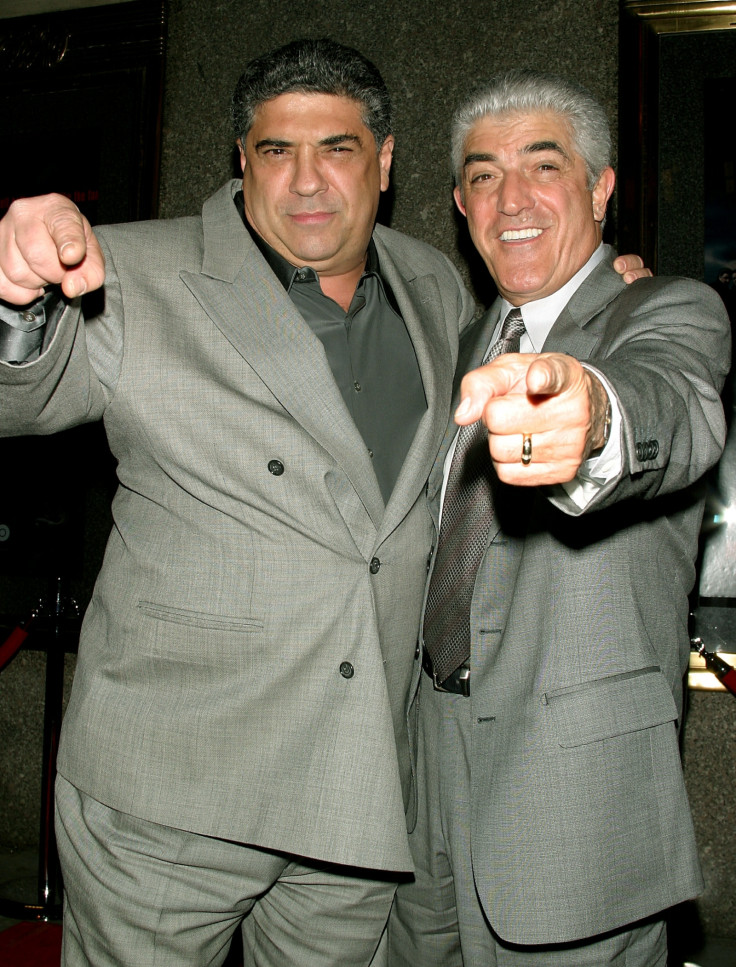 The actor Frank Vincent, most renowned for his role as the mob boss Phil Leotardo on The Sopranos, has died aged 78.
TMZ reported that he was undergoing heart surgery in New Jersey and died on Wednesday (13 September) following complications.
He starred in seven seasons of the critically-acclaimed series in which his character became the head of the Lupertazzi crime family.
He was also a mainstay in films directed by Martin Scorsese such as Raging Bull and Casino.
During his career, Vincent often played mafia characters, such as in Goodfellas, in 1990, when he was Billy Batts, who was beaten to death by Joe Pesci's Tommy DeVito.
He also co-wrote a book A Guy's Guide to Being a Man's Man and was the voice of Jon Gabagooli in the animated series Mr Pickles.
People in the entertainment industry paid tribute. Actor Vincent Pastore said in an email: "We lost a great character actor and great man ... May he always stay in our memory."
Maureen Van Zandt, who played Gabriella Dante on The Sopranos, said on Twitter: "We lost one of our family today. Frank Vincent. Wonderful actor and lovely man. Rest In Peace, Frankie."