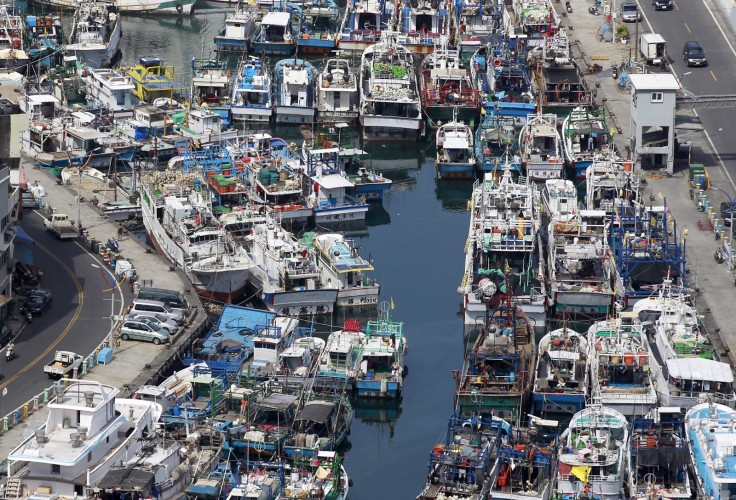 The strongest typhoon of the year, Typhoon Soudelor, has weakened but could regain its strength as it bears down on Taiwan's east coast, warn weather forecasts.
A major evacuation of more than 2,000 people from tourist destinations has started even as the storm is set for landfall between Hualien and Taitung in eastern Taiwan between late Friday (7 August) and early Saturday.
Moving northwest with wind speed at 170-210 kph, Soudelor can pick up speed further as it approaches Taiwan's shores, the island's Central Weather Bureau said early on Friday.
The Joint Typhoon Warning Centre was also predicting Soudelor would intensify again with wind speeds reaching 115 knots (194 km/h) as it moves over warmer ocean waters and picks up energy, Nasa said.
As Soudelor moves back into an area of very warm ocean waters with limited wind shear, there are chances of it picking up speed.
"Residents of Taiwan should prepare for a direct strike by a major typhoon. In fact, the typhoon could come close to regaining super typhoon status before reaching the country on Friday night," according to Accuweather Meteorologist Dave Samuhel.
Conditions will worsen across northern and eastern Taiwan on Friday afternoon with the worst of the weather expected on Friday night and Saturday.
Typhoon Soudelor is categorised as a moderate storm by Taiwan's Central Weather Bureau, although other observatories class it as a severe typhoon.
A sea warning has already been issued and the government has alerted all departments to take precautionary measures against floods, landslides and fallen trees.
"Although it won't have the same effect of Typhoon Morakot, this typhoon is still very well developed," Prime Minister Mao Chi-kuo said, referring to the storm that killed some 600 people in 2009, most buried in huge landslides. "It must not be taken lightly."
About 32,000 soldiers were on standby for disaster relief, reports AFP.
Storm surge is expected to mostly affect the central and northern portions of Taiwan's eastern coastline.
As it moves across Taiwan's rugged terrain Soudelor will weaken significantly before making a second landfall in eastern China late Saturday or Sunday.
Earlier in the week, the typhoon was listed as maximum category 5 storm with wind speeds over 354 kph caused major destruction though not deaths as it passed directly over the island of Saipan, to the north of Guam in the Western Pacific.