Fans of Soundgarden and Audioslave frontman Chris Cornell prepare to say their final goodbyes to the musician as it was announced that the late singer would be put to rest with a funeral ceremony on 26 May.
The musician's attorney, Kirk Pasich, released the details of the burial on 21 May, according to The Associated Press. Cornell will be buried at Hollywood Forever Cemetery on Friday in a private ceremony.
The 52-year-old was found hanging in his hotel room in Detroit on 18 May and the Wayne County Medical Examiner's Office confirmed the cause of death as suicide. The full autopsy and toxicology reports are still pending but Cornell's wife opined that he may have taken excessive amounts of his prescribed anti-anxiety medication.
"Without the results of toxicology tests, we do not know what was going on with Chris — or if any substances contributed to his demise," Pasich said in a statement.
A source told CNN that the family is also planning a public memorial for fans at a later date.
"Details have not yet been determined for a public memorial while the family is still adjusting to their loss," the lawyer added.
Imagine Dragons paid tribute to Cornell at 21 May's Billboard Music Awards. Following their performance, band member Dan Reynolds took a couple of minutes to speak about the singer who he described as "a true innovator, a musical architect and a pioneer on the cutting edge of the Seattle grunge movement".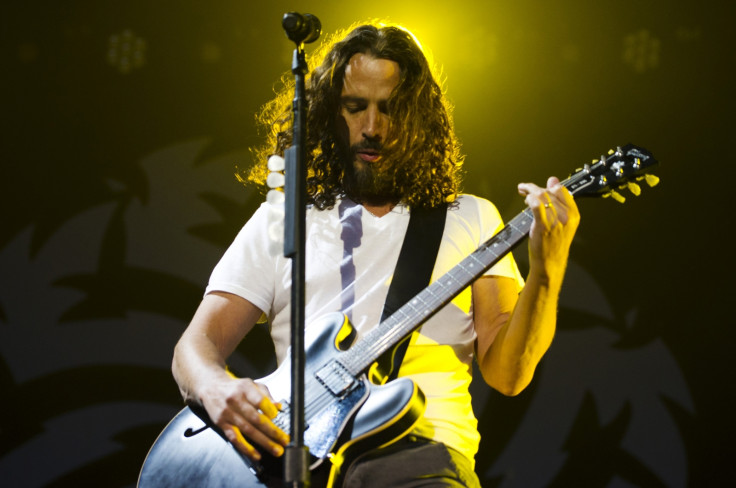 "He was a prolific songwriter, a legendary performer, a singer who had a voice for the ages and a philanthropist," the 29-year-old told the members of the music industry gathered at the T-Mobile Arena in Las Vegas.
"Even though Chris is gone, his legacy endures. We send our respects as well as our love to Chris's family at this time."