Fans of Chris Cornell have been inundating MGM Grand Detroit hotel with calls to book the room where the singer was found dead, according to reports. However, the room is off-limits for now even though the police forensics team has completed its work at the crime scene.
According to TMZ, the room where the singer died might never be made available again. The Soundgarden frontman was found dead at the hotel on 17 May, just hours after performing a gig with his band mates. Cornell was 52 years old.
Wayne County Medical Examiner's Office's preliminary autopsy report said that the singer was found with a band around his neck. Further tests are being carried out to determine the cause of death.
Vicky Karayiannis, wife of the late singer, has denied that her husband may have intentionally attempted suicide.
"Chris's death is a loss that escapes words and has created an emptiness in my heart that will never be filled. As everyone who knew him commented, Chris was a devoted father and husband. He was my best friend. His world revolved around his family first and of course, his music, second. He flew home for Mother's Day to spend time with our family," Karayiannis said in a statement.
She said she spoke to Cornell before his Fox Theatre concert and when she noticed he was having difficulty in his speech she asked security to check on him.
"When we spoke after the show, I noticed he was slurring his words; he was different," she said. "When he told me he may have taken an extra Ativan or two, I contacted security and asked that they check on him."
She further said that her husband would never take his own life as he loved his children.
"What happened is inexplicable and I am hopeful that further medical reports will provide additional details. I know that he loved our children and he would not hurt them by intentionally taking his own life," Karayiannis added.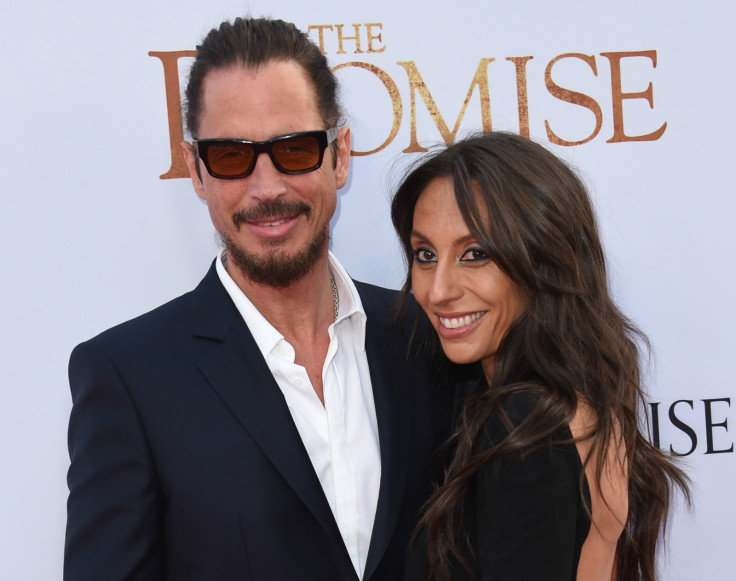 ---
The Samaritans provides a free support service for those who need to talk to someone in the UK and Republic of Ireland. Visit Samaritans.org or call 116 123 (UK) or 116 123 (ROI), 24 hours a day, 365 days a year. Visit this website to find a support phone number in your country.