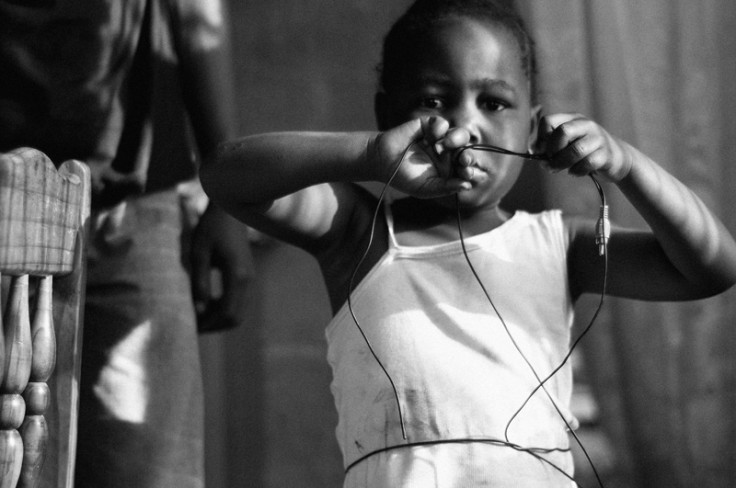 South Africa has an incredibly poor reputation for managing human trafficking and in the past lacked strong legislation to stop it. A new law implemented in 2015 promises to see more cross-border trafficking cases prosecuted, but it has been criticised for lacking a complete framework for tackling home-grown exploitation.
So why was this incomplete law pushed through? To appease the US and secure a vast amount of yearly aid donations. In 2014 South Africa received $515m from the US.
When most people hear the words 'human trafficking' they usually think of people sneaked across a border in the back of a cold storage van, or an eastern European woman forced into prostitution after being promised a great job in a foreign country.
But news reports that conflate sex work and human trafficking are pulling focus from an equally important discussion: exploitation within borders.
South Africa has often been described as "a source, transit, and destination country for trafficked men, women, and children". In 2010, Time Magazine reported that "aid groups estimate that some 38,000 children are trapped in the sex trade [in South Africa].
IOL News estimated the number to be higher: "It is believed that 40,000 women and children were trafficked during the World Cup in Germany in 2006, and it is estimated that close to 100,000 could be affected [during the 2010 World Cup in SA]".
In July 2013, South African president Jacob Zuma signed the Prevention and Combating of Trafficking in Persons Act into law. In order to be trafficked, according to the Act and the Palermo protocol trafficking definition, three things need to be proven:
Movement - A person has to be delivered, recruited, transported, transferred, harboured, sold, exchanged or leased within or across the borders of South Africa.

Coercion - There has to be a threat or use of force, coercion, abduction, fraud, deception, abuse of power or vulnerability, or payments or benefits to a person in control of the victim.

Exploitation - The victim has to be trafficked for the purpose of exploitation, which includes sexual exploitation, servitude, forced labour, child labour or the removal of body parts.
The act was implemented in August 2015 and promises to see significantly more cases of human trafficking identified and successfully prosecuted. But critics argue that the act will do little address the real problems facing South Africa.
"The idea that getting the trafficking act passed as being a major win is very misleading" said Thea de Gruchy, at the African Centre for Migration and Society (ACMS).
Trafficking is great example of arm-chair activism.
Focussing on trafficking ignores exploitation
The problem is not what the new law deals with, but what it does not. Under the legislation, trafficking seems to be the only legitimate way to claim victimhood of exploitation. The trafficking act would be a great deal more effective if it were part of a group of acts crafted to eradicate exploitation.
Migrants experience xenophobia, domestic workers are mistreated, and sex workers are abused every day; but because these experiences don't fall under the strict and explicit definition of human trafficking, these cases aren't treated with due seriousness. Sensationalising human trafficking contributes to silencing the voices of these victims of exploitation.
In an attempt to present an accurate picture of trafficking in South Africa, Dianne Kohler-Barnard, a politician with the Democratic Alliance asked Malusi Gigaba, South African Minister of Home Affairs, how many instances of child trafficking had been recorded from 2009 to 2015. The answer? A grand total of 43 – with only one case of child trafficking reported in 2015.
Meanwhile, The International Organisation for Migration (IOM) reported assisting 306 victims of human trafficking in the Southern African region between 2004 and 2010. That's 306 victims in 6 years. A far cry from the exaggerated 30- to 40-thousand victims per year as commonly reported.
Where is the skewed data coming from? Research organisation, Lexisnexis, claims to track cases of human trafficking but what they actually track are media reports. With thousands of mislabelled reports, the company comes out with extremely high and obviously incorrect statistics on human trafficking. These reports, really only a collation of secondary data, are used time and time again to drive conversations around human trafficking.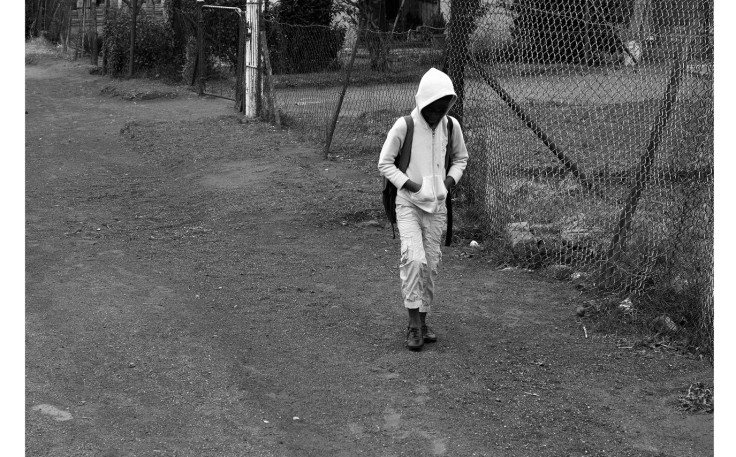 US aid money more important than exploitation victims
So why did the act get passed? It has to do with a scramble to appease the US, which has taken on human trafficking as a cause of its own. The US State Department releases reports on human trafficking every year and ranks all countries according to their response to human trafficking. If South Africa falls to tier three, which is the lowest rank, there's potential for the US to suspend all aid. In 2014 South Africa received $515m in aid money from the US.
So there is an act, but it's ineffective and misinterpreted. Media labels incidents as 'trafficking' when it's actually a case of exploitation or abuse (terrible in and of itself), so hundreds and thousands of Google results are found for this supposed problem in South Africa. But follow any of these stories and you'll likely find the case doesn't even make it to court.
In March this year, there was clear and legitimate case of 200 Zimbabwean women trafficked to Kuwait for domestic exploitation – and yet this story had little impact in the media. Among those who have been arrested and charged with trafficking is a former Kuwaiti Ambassader to Zimbabwe. Given that Kuwait is yet to sign up to a number of UN Human Rights Treaties, the UN seem have held back on this case.
"Trafficking is great example of arm-chair activism," said De Gruchy. "Unlike exploitation or paying your domestic worker properly, you don't constantly come into contact with human traffickers so you don't have to analyse your own behaviour."
No one denies that even just one case of human trafficking is incomprehensibly shocking, but exaggerated statistics are the antithesis of what we need to equip ourselves with the right tools to save that one victim.
---
Skye Forrester is a contributor to a number of print and online publications spanning sectors including natural health, social and political commentary, as well as food and fashion trends. Follow her on Twitter @qwertysmirks