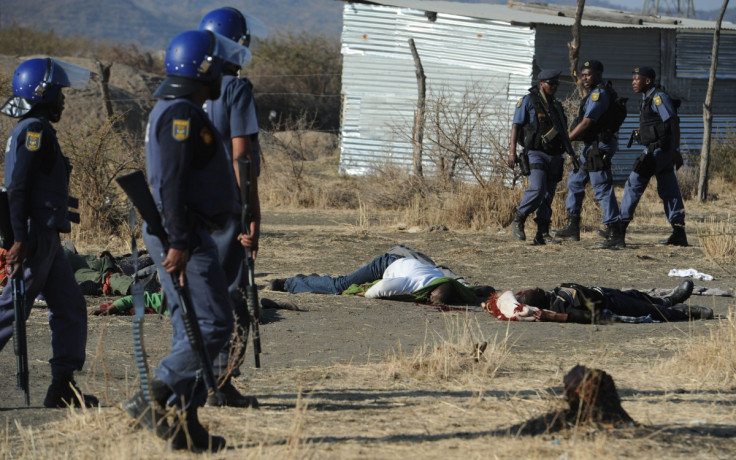 South Africa's President Jacob Zuma has defined some miners who were killed in the controversial 2012 Marikana massacre as "killers".
34 platinum miners were shot by police during strikes and protests demanding pay rises.
The Farlam Commission of Inquiry's report into the killings is scheduled to be published on 30 June.
Zuma made the remarks while he addressed students at the Tshwane University of Technology (TUT).
"Even the Marikana miners were shot after killing people," he said, referring to the miners killed during the 16 August massacre.
"Those people in Marikana had killed people and the police were stopping them ... that's what you must understand."
Students and university staff members criticised him for having spoken about the issue ahead of the report.
A lecturer who spoke under conditions of anonymity said: "Zuma was not supposed to have spoken about Marikana. It's an insult to both the families of the (slain) miners and the students."
Attorney Andries Nkome, who represented some families of the victims, said that Zuma's attitude "is one of contempt."
The families of the injured and killed miners had initially written to the president, urging him to release the Farlam report. The North Gauteng High Court ruled that the president should release the report on 30 June.