South Africa police station attack kills five officers, gunmen flee with weapons
Authorities have launched a manhunt to catch the assailants and the motive behind the attack is still unclear.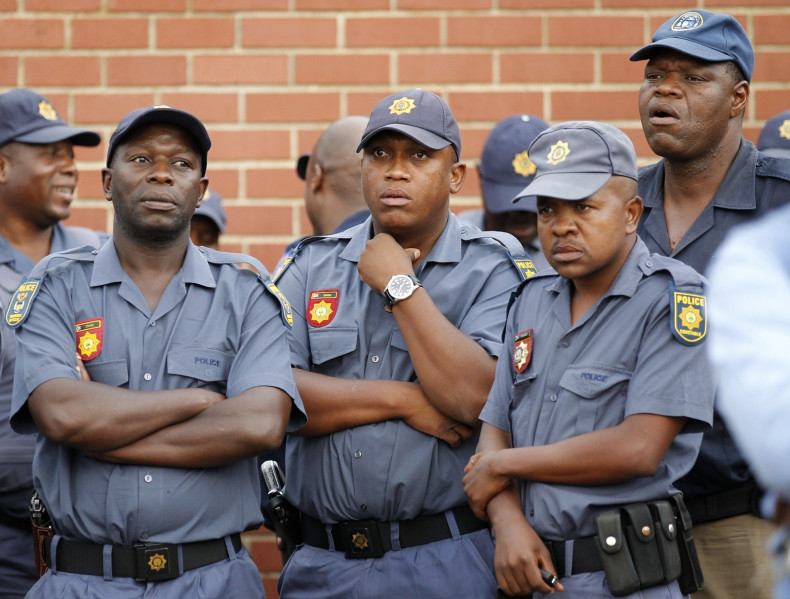 Five police officers and an off-duty soldier were killed when a group of heavily- armed assailants launched an attack on Wednesday (21 February) on a police station in a South African town. The gunmen managed to escape from the area after stealing weapons from the police facility.
It is still unclear what the exact motive of the attack was, but the local police have launched a manhunt to catch the perpetrators. Authorities have formed a special team of top police officials and investigators in Ngcobo, located near Mthatha town in Eastern Cape. The town is situated about 800kms southeast of Johannesburg.
"This incident happened in the early hours of the morning when armed robbers, or what we suspect is armed robbers, entered the station, randomly opened fire on the police officers on duty," Brigadier Vishnu Naidoo told a local news outlet.
Three of the victims were killed instantly when the gunmen opened fire. Attackers took two other police officers and shot them dead in execution style as their bodies were found few kilometers away from the station.
Condemnations have been pouring from across the country, which has one of the highest crime rates in the world. If necessary, aerial support will also be offered to the law enforcement agencies to nab the gunmen.
"These are very dangerous criminals. I urge people to remain vigilant and calm and report any possible suspicion to the police," said Police Minister Fikile Mbalula adding that the attack was a national tragedy.
He said: "I call for calm from our members, as I am aware how emotional this horrific incident is. Today I have instructed General Khehla Sitole to hunt those barbaric criminals and bring them to book. They must regret the day they sat and planned to attack the state."