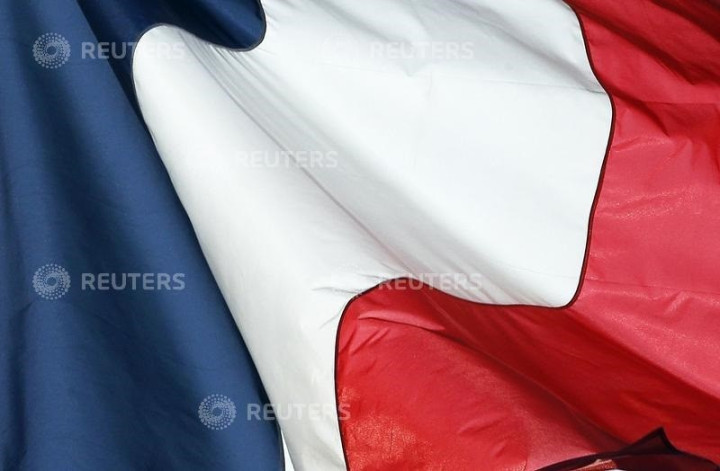 It hadn't ever occurred to me that I might get to celebrate that greatest of all French festivals, Bastille Day, in South Africa. Paris, tick. Lyon, tick. But South Africa?
Being a francophile and one-time fluent French speaker, I've been lucky to attend the country's 14th July celebrations in several cities in France and can safely say that the French know how to do such things with aplomb as they celebrate a key moment in the French Revolution of 1789 - the storming of the Bastille prison in Paris.
After a grand military parade along the Champs-Elysees, the whole affair dissolves into a day of eating, drinking and dancing in streets all over the country, followed by a stupendous firework display.
I was intrigued to know just what form the South African version might take. Knowing the South Africans, it would include food and drink, particularly as the celebration was taking place in Franschhoek, the culinary capital of the Western Cape and a town of French Huguenot origin in the heart of the Cape Winelands.
In a bid to escape religious persecution in Catholic France between 1688 and the early 1700s, about 200 Huguenots (out of an estimated quarter of a million who fled the country) accepted an offer of safe passage to the Cape of Good Hope by the Dutch East India Company.
Famous sons
Once in the Cape, the majority of settlers were awarded land in the Berg river valley between Wellington and what was later dubbed Franschhoek ("French corner" in Dutch), about half an hour's drive east of Stellenbosch.
But even though many Huguenots had no farming experience at all being, as a rule, merchants, artisans and craftsmen, some handily brought with them their wine-making experience and a knowledge of viticulture from their homeland - and even named their new wine farms after the areas of France from which they came. La Motte, Provence and Chamonix are still there today.
Due to intermarriage with local Dutch farmers and a ban on any language but Dutch being spoken in schools or employed in official correspondence, however, within two generations, the Huguenots had lost their distinct identity and no longer spoke French at home.
But just because they assimilated so swiftly doesn't mean to say that they completely disappeared. Not only did the settlers contribute significantly to the lucrative South African wine-making industry, but they also went on to sire some of the country's most famous sons.
These include former president FW de Klerk, who along with Nelson Mandela brokered the end of apartheid, and Eugene Terreblanche, leader of the extreme right-wing Afrikaner Resistance Movement, who was beaten to death in April 2010 by two farmworkers in a dispute over unpaid wages.
Red, white and blue wigs
So it was that my beloved and I wended our way through the beautiful mountain terrain from Stellenbosch to Franschhoek to see what Bastille Day delights awaited us. And what a surprise we got - as we entered the town, it seemed that just about every wall and Frenchified or otherwise building was decorated with red, white and blue flags and bunting.
Visitors and residents poured up and down the main street in red, white and blue berets and wigs, and, somewhat bizarrely and in decidedly un-Gallic fashion, a cheery steel drum band merrily played their rhythms as if they'd never left Trinidad and Tobago.
Although, sadly, we'd missed the boules competition, we were nevertheless treated to the rare sight of the Waiter's Race. Compered by the most bored-sounding MC in the entire Western Cape, it comprised a relay race of slothful waiters using one hand to balance a tray with a plastic bottle of water on it, who proceeded to potter around a track marked out by hay bales.
By the time the audience had woken up, it was all over and the winner was given a cup made of metal wire.
More to the point was the inevitable food and wine marquee, which for R150 (£10) bought entrance, a free wine glass and five tasting vouchers. Although unable to partake as I was driving that day, my beloved took full advantage, choosing to specialise in the local sparkling wines, while we both snacked on that old French classic, mushroom gnocchi.
Not quite what I had in mind although my mushroom vol-au-vents were lovely.
All in all, it was a bit of a mixed bag really. The good people of Franschhoek may have been hosting the festival for the last 20 years, but it still hasn't quite got the panache of its genuine French counterpart, I'd say.
Nonetheless, as we posted later on my beloved's Facebook page to much hilarity: "Great time at the Franschhoek Bastille Day festival. Those French Hugenoses certainly know how to party like it's 1784."
It was funny at the time.
READ:
My South African Adventure: How Living Abroad Brings out Green, Green Grass of Home [BLOG]
My South African Adventure: Book Club Blues [BLOG]
My South African Adventure: Having a Whale of a Time in the Freezing Cape [BLOG]
My South African Adventure: How to Beat the Cape's Wild Winter Weather [BLOG]
My South African Adventure: 23 Years after Apartheid, Townships Still Mired in Poverty [BLOG]
My South African Adventure: Missing the Charm of the English Pub [BLOG]
Cath Everett is a resting journalist who has written about business, technology and HR issues for over 20 years. She recently moved from the UK to South Africa with her husband