My South African Adventure: Oscar Pistorius is the Talk of the Braai [BLOG]
While the Blade Runner/Reeva Steenkamp case grips the nation, expat Cath Everett samples a less stressful South African institution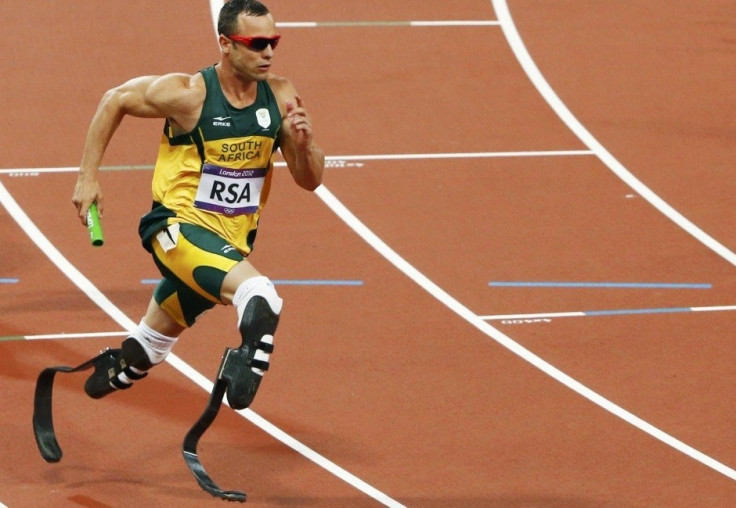 The two things that South Africans in general, but South African men in particular, seem to love most are their sport and a good braai - or BBQ to the uninitiated.
So unsurprisingly, the whole Oscar Pistorius scandal and alleged murder of his girlfriend, Reeva Steenkamp, has caused huge shockwaves over here, as it has in the UK.
Everyone's talking about it and the entire nation appears to have morphed into amateur sleuths. Avidly picking over the bones of any tiny, fresh scrap of news in a desperate attempt to gain some insight into what could or might have happened, they shake their heads gloomily and warn in doom-laden tones that it's not looking good.
So in a nation that deifies its sporting heroes, it was almost inevitable that Oscar would top the gossip charts, knocking President Jacob Zuma's State of the Nation Address right off its perch.
In fact, I'm the only person I know who listened to the speech at all - everyone else was glued to the unfolding debacle in Pretoria. And a week on, Oscar is still claiming the top spot and appears set to stay there for some time.
But where better to pick up on the latest gossip than at that other most indispensible of South African institutions - the braai. It's so vital a societal pillar, in fact, that it can't just be written off as a mere noun - it's an event ("we're having a braai"), an object on which cooking occurs ("this braai is lovely and sparkly and new") as well as a verb ("I'll start braaing now").
Our friends in the Northern Suburbs even had one built into the wall of their downstairs dining area for convenience sake apparently, a move that I hear is not at all uncommon.
Damp British summer
All a bit strange though for an English woman who counts herself lucky to experience a couple of consecutive weeks of sunshine during the usual damp British summer, and has been known to get the old charcoal going in a one-off disposal camping tray, clothed in several layers of jumpers and a wrap, simply because "it's summer".
But there's none of that carry-on here. South African braais are a serious business. And as in Australia (where my twin brother's lived for around 20 years and where I learned the rudiments of barbie etiquette), it's considered proper man's work - certainly not something to be entrusted to a mere woman.
So needless to say, there's none of the usual wizened, dried-out, charcoal-blackened sausages and ribs that we've all come to know and gag at back in the UK. Oh no.
Instead it's all about mouth-watering hunks of delicately seasoned sirloin steak, succulent fish kebabs comprising unheard-of delicacies such as snoek and dorado, and even cheese and tomato toasties if you're lucky, carefully browned in special "braai grids" to ensure that they don't inadvertently fall into the fire and get covered in ash.
And just to add to the excitement, there's also a whole fascinating array of other previously undreamt of braaing kit that can be purchased too - rib racks, roast holders, rotisseries, French oak wine barrel sawdust (to recreate "the unique flavor of smoked food") as well as a host of brushes and potions for cleaning the thing afterwards.
My personal favourite, however, has to be the "Beer Bird". This innovative device (rather than lager-swilling female), which cleverly integrates the concept of gastronomie with that other braai must-have, copious amounts of alcohol, consists of a small metal stand, roughly the size of a paperback that boasts a beer can holder in the middle.
And all for the bargain basement price of R129 (just under £10) or R169 for the dual can model. For this meagre investment, you also get a recipe book and instructions on how to cook moist, mouth-watering chicken in less than two hours:
1. Open a can of your favourite lager and drink 1/3 of the contents [thus killing two birds with one stone, if you'll excuse the pun]
2. Place the can upright on the Beer Bird device
3. Wedge the can in the bird's cavity
4. Place on your kettle braai [one with a fold-over lid] or gas grill and cover with the lid
5. Cook for two hours over an indirect fire.
While you may commit the ultimate sacrilege and ask "Why not just stick a half-drunk beer can up the chicken's backside and save yourself a few rand?" the answer has to be one of balance.
But despite the apparent ludicrousness of the idea and the uninspiring thought of beer-flavoured chicken for dinner, I've been told that it's actually very good. As in the Oscar Pistorius case, however, I think it's possibly best to reserve judgement - for the time being, at least.
READ: My South African Adventure: Technology-Starved Amish Lifestyle is not for Me [BLOG]
My South Africa Adventure: Expat Briton Catherine Everett's First Taste of Mediterranean Manana Vibe [BLOG]
Cath Everett is a resting journalist who has written about business, technology and HR issues for over 20 years. She recently moved from the UK to South Africa with her husband
© Copyright IBTimes 2023. All rights reserved.