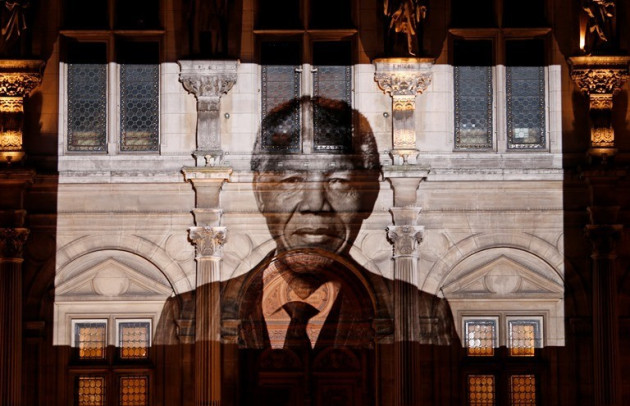 What an amazing time to be in South Africa and witness the country mourning the death, and at the same time celebrating the life of, Nelson Mandela, known affectionately all over the country as Tata Madiba.
I can't say that I've seen anything like it since the huge outpouring of grief for Princess Diana in 1997. Crowds taking to the streets, flowers laid, condolence books everywhere, even in supermarkets.
People are also comparing it to the funeral of assassinated US president, John F Kennedy in 1963, although that was before my time, it must be said.
But just as the then British prime minister, Tony Blair, captured the mood of the moment by dubbing Diana "the People's Princess", South African president Jacob Zuma seemed to do the same when he called Mandela the "Father of the Nation".
So at least he's done something right. The booing that he received during Madiba's memorial service on Tuesday has widely been viewed with embarrassment here - not least because no one can think of a comparable incident having taken place on an international stage anywhere else in the world. Ever.
The episode is being blamed on a number of factors, all of which put Zuma in stark contrast with the man he was there to commemorate. Firstly, there 's the singular failure to tune into the public mood by giving the nation even a single day's public holiday in which to mourn their hero.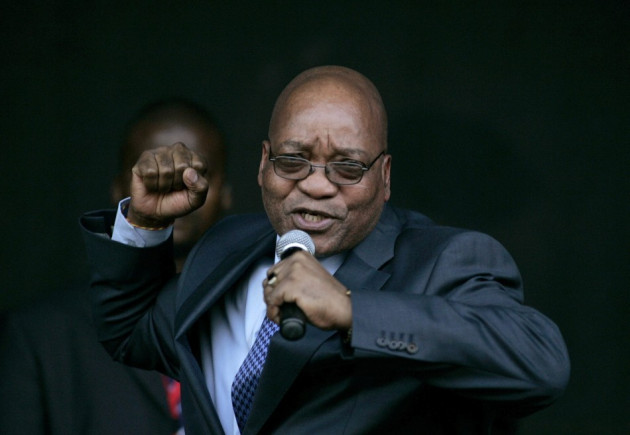 Secondly, there are the scandals based on self-interest rather than the interests of the nation such as "Nkandlagate". Here Zuma is accused of undertaking R206m-worth (£13m-worth) of renovations at his private homestead in KwaZulu-Natal at public expense.
Curiously flat
And then there is the deeply unpopular introduction of e-tolls on the highways of Gauteng province, which has taken place despite heavy criticism over an inadequate consultation process.
On the other hand, however, it has also been whispered in some quarters that the heckling at the memorial service was mainly political in nature.
In this version of events, the perpetrators were supporters of the Economic Freedom Fighters, a new breakaway political party from the ANC set up by disillusioned firebrand, Julius Malema. Their aim allegedly was to discredit Malema's rival ahead of next year's elections.
Whatever the cause, I can't imagine that Mandela, a man whose particular mantra was national unity, peace and reconciliation, would have been especially impressed with the carry-on.
I also don't think he'd have been over-enthusiastic about the memorial ceremony. A marathon four-hour long event, it was curiously flat, dull and un-South African, with apparently endless male speakers droning on into microphones and playing to the cameras rather than the crowds sitting miserably in the rain.
Not that the bad weather was necessarily considered a negative thing. In Xhosa culture - the tribe that Mandela belonged to - the rains come to honour those who have lived a good life, apparently.
But the problem, I guess, is that there are only so many ways that you can say someone is fabulous and inspirational - although US president Barack Obama did manage a stand-out performance by at least making his speech personal and relevant. Raoul Casto's utterly inappropriate anti-capitalist rant also made me laugh.
Beautiful and poignant
But my big question would be, where were the children that Madiba always loved so much? Why weren't they given any space to honour him? And where was the vibrant and life-affirming singing and dancing that is such an important part of South African tribal culture and which Mandela always delighted in?
It was such a contrast to the night of his death, when my Beloved and I made our way up to his home in the well-heeled suburb of Houghton.
Arriving there by car like lots of others at about one in the morning, we were met by crowds of people, some wearing T-shirts bearing Madiba's image or sporting ANC logos and others still in their pyjamas after walking from their homes nearby.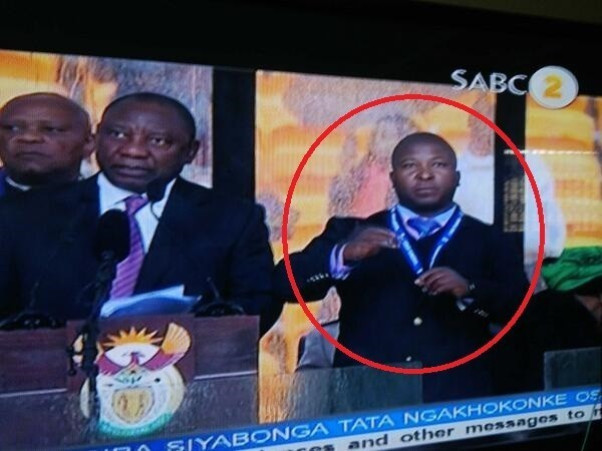 People carried lighted candles and framed pictures and knots formed of mourners celebrating his life by dancing up and down the open, leafy boulevards, singing struggle and freedom songs, songs invoking his name and, most heart-warmingly of all, songs of peace.
Movingly, one young man with long dreadlocks even clutched a bunch of pure white lilies, but, apparently slightly disorientated, seemed unwilling to put them down.
It was beautiful and poignant and could only have happened in South Africa. Always a man of the people, Tata Madiba would have loved it.
I'm not sure what such an apparently modest man would have made of being laid in state in the Union Buildings in Pretoria though, although presumably he must have got used to the cult of personality that had developed around him over the years.
Something to think about
And I'm also not sure what he would have thought of South Africa's embarrassing incident number two in the shape of Thamsanqa Jantjie. He was the guy that stood beside world leaders at Mandela's memorial service and had the apparent gall to invent his own version of sign language off the cuff.
Being the inclusive type, I don't think Madiba would have been that pleased at the thought of deaf people around the world being effectively excluded from the proceedings.
On the other hand, if it does turn out that Jantjie really did have a schizophrenic episode, Mandela would have found it in his heart to forgive him - potential security risk or not.
Another thing Madiba was known for was his impeccable understanding of symbolism, and of timing. So what better moment to pass over and have his funeral than around South Africa's Reconciliation Day weekend?
The Day of Reconciliation on 16 December was, during the apartheid era, known as the day of the Vow (Geloftedag). It commemorated a pledge made by a group of 470 Voortrekkers that the day would be observed as one of thanksgiving if only they could defeat the more than 10,000 Zulu warriors aligned against them - which with their guns, they duly did in what would become known as the Battle of Blood River.
Unsurprisingly due to its potent symbolism, the day, under apartheid, became one marked by dissent and protest against unfair laws. But following democratic elections in 1994, the aim was to transmute it into a day that would promote the building of a nation and unity among its people.
And given the uncertainty and fear of the future in some quarters, it's certainly something for people to think about as they tuck into their beer and braais.
READ:
US President Barack Obama at Mandela Memorial: We Will Never See the Likes of Nelson Mandela Again
Nelson Mandela: Is South Africa Heading for a Zimbabwe-style Meltdown?
South African Adventure: Johannesburg's Bungalows, Storms and Sunday Socials
My South African Adventure: Exploring the Secret Side of the Cape
South African Adventures: Cape Flats Townships, Table Mountain and Grand Contrasts
South African Adventure: Road Safety Statistics Close to Record Murder Rate [BLOG]
South African Adventure: Able Seamen and Endangered Penguins
South African Adventure: Moving to Johannesburg Poses a Daunting Challenge
Cath Everett is a resting journalist who has written about business, technology and HR issues for over 20 years. She recently moved from the UK to South Africa with her husband