South African MP Helen Zille faces disciplinary action over controversial tweets on colonialism
Zille later tweeted that she was not defending colonialism.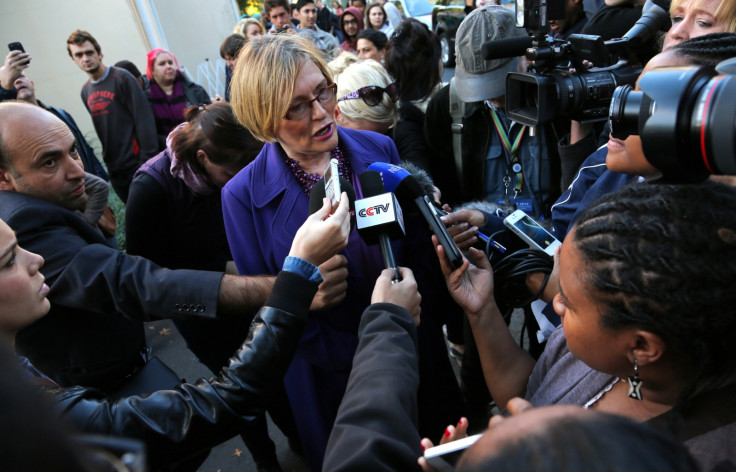 South African's opposition party has formally launched disciplinary action against its former leader Helen Zille over a series of controversial tweets where she said colonialism did bring benefits to the country. The former head of the Democratic Alliance (DA) party and current premier of the Western Cape province could be expelled from the party over the tweets that sparked fierce backlash in March.
"For those claiming legacy of colonialism was ONLY negative, think of our independent judiciary, transport infrastructure, piped water," Zille tweeted in mid-March. "Would we have had a transition into specialised health care and medication without colonial influence? Just be honest, please."
Zille's tweets on colonialism quickly drew a barrage of criticism on social media, from opponents and members of her own party.
"What next? Slavery wasn't ALL bad. It gave people the opportunity to visit foreign countries?" one Twitter user wrote. Another tweeted: "Whats good infrastructure gon do for me when im oppressed."
Zille replied: "Do you think life would be better without infrastructure?"
She later tweeted that she was not defending colonialism and apologised for the tweet.
"I apologise unreservedly for a tweet that may have come across as a defence of colonialism," she wrote. "It was not."
On Sunday, DA leader Mmusi Maimane announced that disciplinary proceedings had begun against Zille, adding that it was "not an easy to take." Zille will continue in her role as premier during the ongoing investigation.
"She has contributed immensely to the growth and success over the past decade," Maimane said in a statement. "In the course of her life, she has consistently fought oppression and discrimination. However, my job as the Leader of the DA is to grow our party and advance our project of building a non-racial prosperous democracy.
"Nothing is more important than this project, and no one is bigger than that. I must protect this project, and cannot tolerate any action or behaviour by any person which undermines or harms it."
Maimane said Zille's tweets, following a week-long trip to Singapore, "violated the party's federal constitution by acting in a manner which has brought the party into disrespute."
Zille could be permanently expelled from the party, temporarily suspended, face a fine of up to $3700 (£2950) or community service for the offending tweets.
"Our party has always stood for the principle of freedom of speech," Maimane said. "This case is not about freedom of speech. Our party has stood for South Africans from all walks of life. People can express a view but does that view do damage or harm to the interests of the organisation, which is what this is."
The DA won 22% of the vote in 2014's general election, second to the ruling ANC party.
"I've got to build an organisation that reflects South Africans. In that instance, Premier Zille has the right to answer," Maimane said. However, he added that it would "incorrect to draw conclusions to say that she's racist."
"That's not the person I know," he said.
In response to the charges, Zille wrote in a Twitter post: "I have only one comment: I will abide by due and fair process of SA and DA constitution and the rule of law."
© Copyright IBTimes 2023. All rights reserved.