Severe weather conditions have continued to lash South Australia for the second day in a row, leaving the entire state without electricity overnight (28 September).
More than 100,000 lightning strikes were recorded as electricity generation facilities were damaged. High winds also managed to topple over more than 20 transmission towers and authorities were only able to restore power to Adelaide by 3am local time (5pm GMT), while remote rural areas remained cut off.
Jay Wilson, Premier of South Australia, said: "We had winds which were so strong that when they hit power lines they created such energy they were tearing the towers out of the ground."
South Australian senator Nick Xenophon has called for an independent inquiry into the power cuts. He said it was a "disgrace" that an entire state had been blacked out. Although the severe thunderstorms are now believed to have left South Australia, the Bureau of Meteorology (BOM) has said that the region has only received half of the total rainfall expected during the storm.
The BOM has described the storm as a once-in-50-years event and has predicted further wind speeds of up to 140kph (87mph). Heavy rainfall has also been predicted for 29 and 30 September, while flood warnings remain in place.
According to the BBC, some have described the experience as "apocalyptic". The storm is now heading towards New South Wales and north-west Victoria.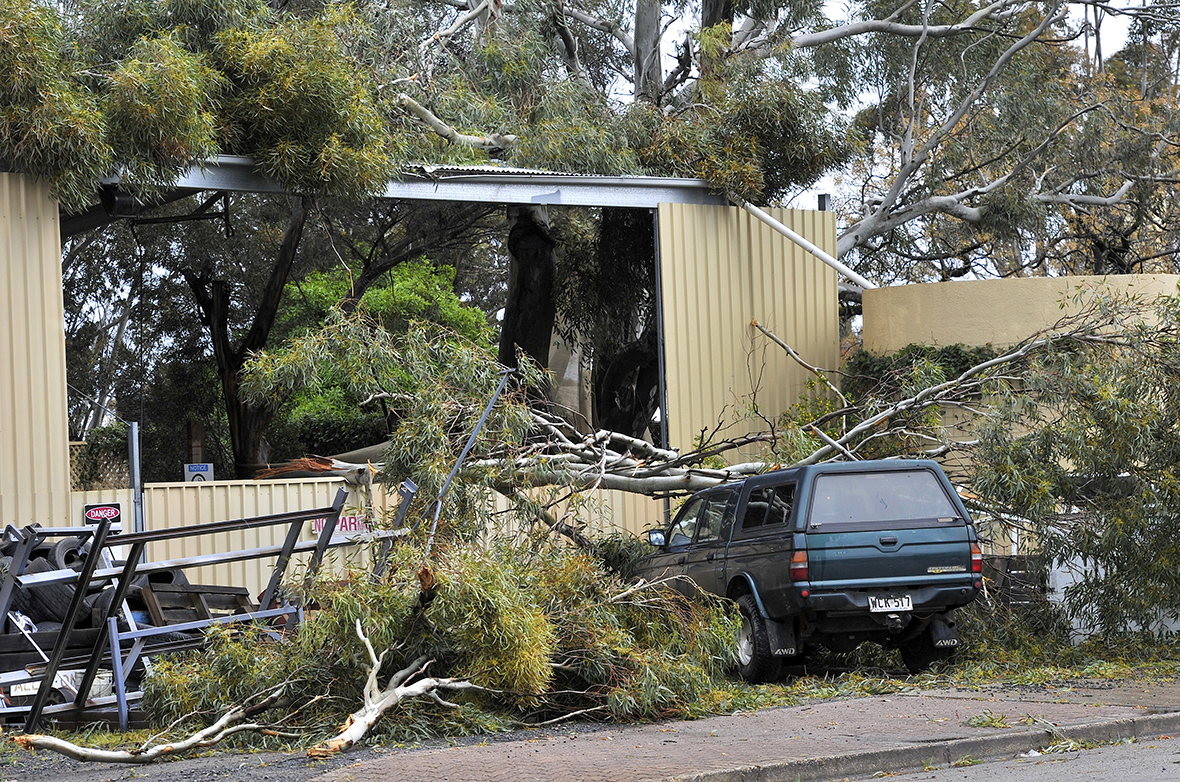 Many in the region have since taken to Twitter to post videos and images of the stormy conditions.