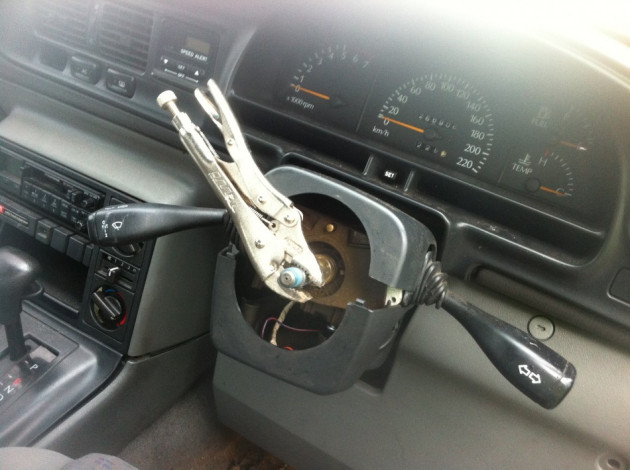 Police in South Australia have arrested a man high on drugs trying to drive a car with no steering wheel.
The 38-year-old man was stopped in the North Eastern suburbs after police saw he was driving a car with two blown tyres.
After pulling the man over, Holden Hill Traffic Enforcement officers saw that he had been steering the car with a pair of vice grips attached to where the wheel was supposed to be.
Police checks showed the car was unregistered, uninsured and subject to a defect notice - meaning it was not to be driven on the road.
They also suspected the white Holden Sedan had been involved in a hit and run crash just minutes before - no one had been injured in the rear-end collision, police said.
After his arrest, police found the man was driving while disqualified and tests showed he had taken crystal meth and cannabis.
A statement from South Australia Police said: "He was arrested and charged with driving without due care, failing to stop at the scene of a crash, driving in a manner dangerous, driving while disqualified, unregistered, uninsured and contrary to defect and breaching his bail conditions.
"He has appeared in court and was remanded in custody."