A senior Chinese official has declared Beijing's right to set up an air defence zone should it require, denouncing the international court's ruling over its territorial claims in the South China Sea. Vice Foreign Minister Liu Zhenmin said whether China needs to take that decision would "depend on the level of threats" faced by China from foreign aircraft.
Beijing has warned of taking necessary measures to protect its maritime rights and interest in the reefs and islands across almost all of the South China Sea. China refused to accept the Permanent Arbitration Court's milestone ruling on the issue. The court saw "no legal basis for China's claims" saying it has breached the Philippines' sovereign rights by carrying out various projects on the islands. Chinese state media even called the ruling a "puppet" of external forces. It has accused the Philippines of creating trouble, and the US too for stirring up the issue.
A day after the ruling, China landed two civilian aircraft at two new airports it had built on the reefs in Spratly Island on Wednesday (13 July). According to Reuters, Chinese news agency Xinhua said in its official microblog that the Chinese aircraft later returned to Hainan province in the southern Chinese island from where they initially took off.
"We hope that other countries don't use this opportunity to threaten China, and hope that other countries can work hard with China, meet us halfway and maintain the South China Sea's peace and stability and not turn the South China Sea in a source of war," Liu said.
Liu also directed criticism at the UN-backed arbitral judges saying it was unfair of them to pronounce a verdict when none of them was Asian, who according to him, could not have possibly comprehended the issue well, Reuters reported. He also accused a Japanese judge, Shunji Yanai, who appointed the arbitrators as "manipulating" the judgment against China.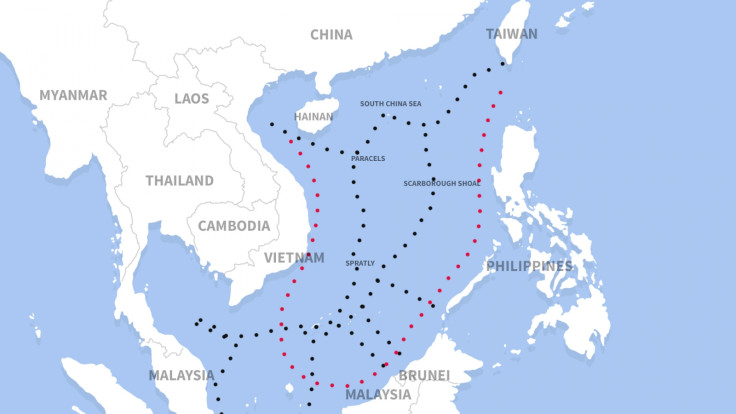 World reactions
Presumptive US Democratic presidential nominee Hillary Clinton welcomed the ruling and called on all claimants to respect the verdict and resolve the dispute through "peaceful and multilateral means", according to Reuters.
Cautiously celebrating its victory over China's claims, the Philippines Foreign Secretary Perfecto Yasay said his country "strongly affirms its respect for this milestone decision as an important contribution to ongoing efforts in addressing disputes in the South China Sea". He also called on "all those concerned to exercise restraint and sobriety".
However, supporting China, Taiwan expressed its disappointment and refused to accept the ruling. President Tsai Ing-wen sent a naval warship to patrol the waters saying Taiwan was determined to "defend their country's rights". China's claims also include Taiwan's in the hotly contested waters, Manila-based GMA News reported.
Australia's Foreign Minister Julia Bishop said if China ignores the ruling, "it would be serious international transgression, there would be strong reputational costs". She added that Australia would continue to exercise its right to freedom of navigation, but did not mention if Australia would conduct patrols within 12 nautical miles of China's contested Spratly islands, ABC News reported.
Japan's Foreign Minister Fumio Kishida said The Hague verdict is "final and legally binding".