China has reportedly sent bombers and fighter jets on a "combat patrol" near disputed islands in the South China Sea. A senior colonel of the country's air force has said that the patrols were part of an effort to normalise such drills, as well as respond to security threats.
Included in the combat patrols were several H-6 bombers and Su-30 fighter jets, which Senior Colonel Shen Jinke said were sent to inspect the airspace around the Spratly Islands and Scarborough Shoal. According to state news agency Xinhua, surveillance was also included in the combat patrols.
According to Reuters, Colonel Jinke said: "The Air Force is organising normalised South China Sea combat patrols, practicing tactics… increasing response capabilities to all kinds of security threats and safeguarding national sovereignty, security and maritime interests."
The drills come at a controversial time in the region, with tensions rising over the disputed waters since The Hague ruled in July that China did not have historic rights to the South China Sea. China has refused to recognise the ruling and has been increasing military activity in the region, causing concern for its smaller neighbours and becoming a source of confrontation with the US.
China has claimed most of the energy rich waters, which host roughly $5tn in ship-borne trade every year. Brunei, Malaysia, the Philippines, Taiwan and Vietnam have also claimed parts of the South China Sea.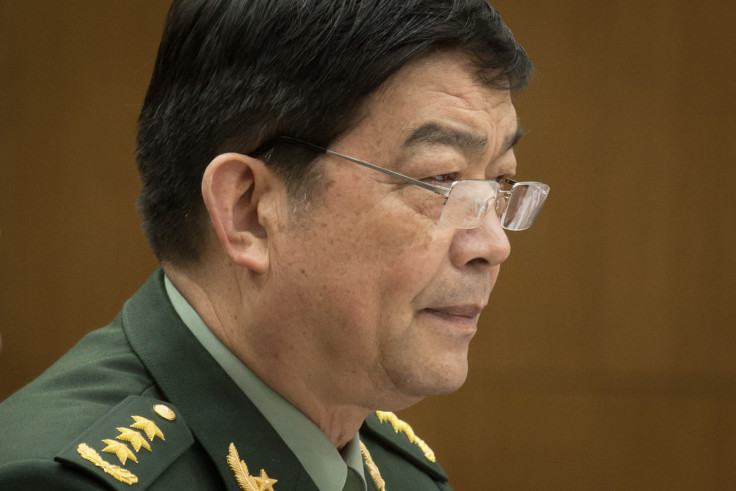 On 3 August China's defence minister warned their military, police and public to prepare for a "people's war at sea" as tensions continued to escalate. Urging to country to mobilise to "safeguard sovereignty", Defence Minister Chang Wanquan said that there was a need for recognition of the "seriousness of the national security situation".
His warning came one day after China's Defence Ministry reacted angrily to accusations from Japan that China was destabilising the regional military balance by attempting to change the status quo in the East China Sea and the South China Sea. Wanquan has placed emphasis on a "threat from the sea" and called for the Chinese public to be educated on national defence issues.