South China Sea: US asks China to learn from India on handling maritime dispute
US cites India's acceptance of UN court ruling on maritime dispute with Bangladesh.
The US has asked China to follow India in dealing with territorial disputes with its neighbours, ahead of an arbitration ruling on the South China Sea. It referred to how India complied with the UN court's ruling in 2014 in favour of Bangladesh in a three-decade-old maritime dispute between the two South Asian countries.
China's position of non-participation and non-acceptance on the Permanent Court of Arbitration's ruling on the hotly contested waters has drawn severe criticism from the US.
"To India's great credit, it accepted the decision and has abided by it, noting that settlement of the issue would enhance mutual understanding and goodwill between the two countries. This is an example we would encourage China to follow," The Hindu newspaper quoted top Pentagon official Abraham Denmark as saying.
He pointed out how other countries in the region too found "peaceful ways to resolve difference over overlapping maritime zones", referring to successful negotiation of boundary issues between Indonesia and the Philippines.
Speaking at a congressional hearing, Denmark said there is a "degree of uncertainty" about how some "claimants" would act in the next couple of months after the court pronounces its verdict on 12 July. However, he promised Washington's support in shaping the future of the region.
He added that the tribunal ruling would help in determining "whether the Asia-Pacific's future will be defined by adherence to international laws and norms that have helped keep the peace and enabled it to prosper, or whether the region's future will be determined by raw calculations of power".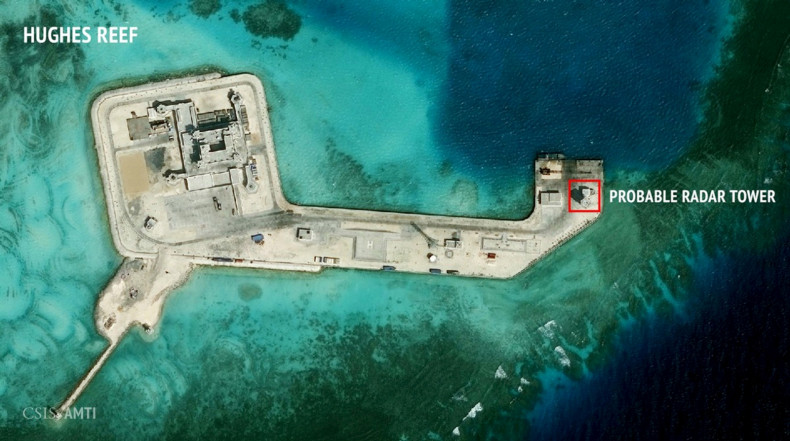 Beijing has maintained that it has historic sovereignty over most of the South China Sea in which the Philippines, Vietnam, Taiwan, Brunei and Malaysia have overlapping claims. It has also snubbed the US saying it has no business to interfere in the case that was filed by the Philippines, besides questioning the tribunal's jurisdictional rights to hear the case.
Another Pentagon official, Colin Willett of the Multilateral Affairs Bureau, spoke at the same hearing and accused China of double standards when it comes to following international law. He said no country can cherry pick when and where the international maritime law applies over disputed seas, and that the US would not accept "having rights and freedoms apply differently in the SCS (South China Sea) than they do everywhere else in the world".