In a rare admission, South Korea has acknowledged that North Korea's latest rocket engine test was a major improvement. As Pyongyang announced that the test could pave a way to a rejuvenated rocket industry, Seoul said that the event showed a "meaningful" progress in the North's increasing military acts.
"It's assessed that there was meaningful progress in engine efficiency with the test," Lee Jin-woo, an official with the South Korean defence ministry told reporters emphasising that the remarks reflect the views of the ministry.
Seoul's sharp evaluation comes a day after Pyongyang announced that it carried out the new ground test of a new high-thrust rocket engine. North Korean leader Kim Jong-un had personally overseen the event heralding the test.
The South Korean defence ministry official added that the new device appears to be set up with one central engine along with four other stand-bys. However, he refused to divulge into more specifics of the equipment saying more assessment needs to be done. This is an unusual admission considering that the South prefers to play down North Korea's weapon capabilities.
Analysts are also cautious that the North's latest engine test could be a dangerous step taking the reclusive country closer to possessing intercontinental ballistic missiles (ICBM) – which are capable of reaching the US mainland.
"Some of these technologies which the North Koreans are including in their rocket expansion program actually have to do with a covert method of firing missiles without being detected in advance of actually exploding the devices. So that's part of the issue," military analyst Lieutenant General Mark Hertling was quoted as saying by CNN.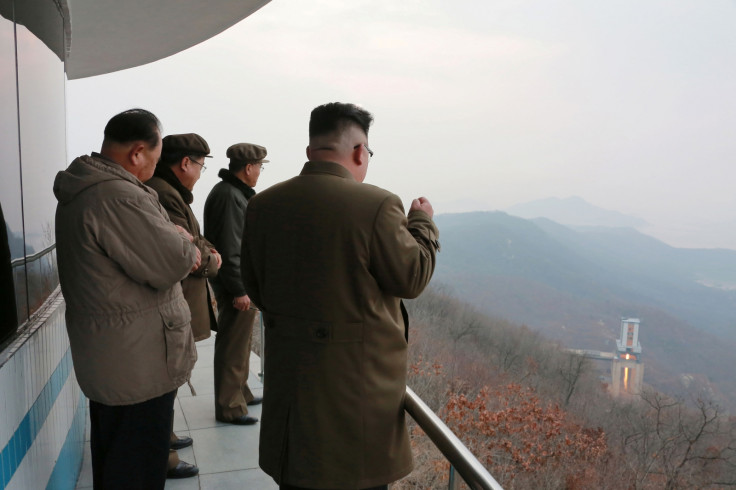 Kim Dong-yub, another expert on North Korean affairs who is based in South Korea, also signalled that test shows a worrying progress. He told Reuters: "This was a comprehensive test for the first-stage rocket for an ICBM, and that is why it was dangerous. It appears that North Korea has worked out much of its development of the first-stage rocket booster."