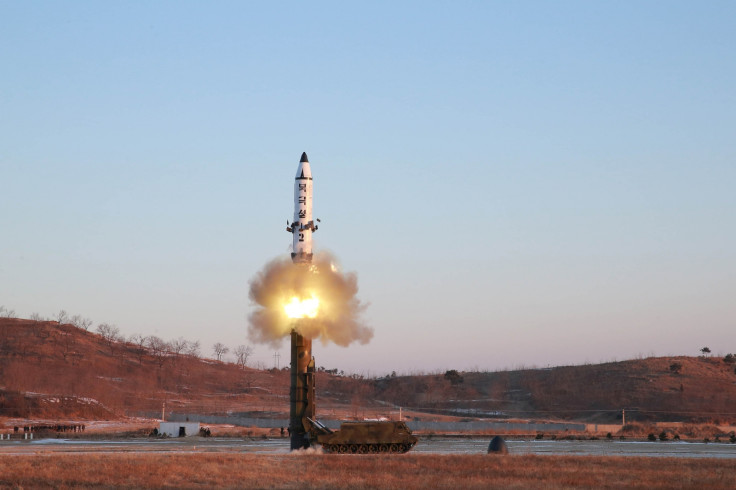 The South Korean military has fired warning shots after its belligerent neighbour launched an unidentified projectile on Tuesday, 23 May. Seoul's military said the North Korean projectile crossed the border with South Korea.
Seoul's Joint Chiefs of Staff (JCS) said the South Korean forces are bolstering its air defence posture owing to the latest launch while keeping a close watch on the situation.
According to the JCS, the unidentified object trespassed what is locally known as the Military Demarcation Line (MDL) in the eastern province of Gangwon.
It is still unclear whether the unspecified object was a ballistic missile. The North had carried out two missile launches in quick succession only recently, with the second launch happening on Sunday, 21 May.
A defence source told South Korea's Yonhap news agency that the flying object could be a drone.
Tensions are high in the Korean peninsula with the hermit kingdom's constant sabre-rattling against its adversaries despite widespread condemnation.
Only on Tuesday, 23 May, North Korea had issued a strong rebuke to the UN Security Council's condemnation of its missile test.
"The US and its followers' despicable act of taking issue with the DPRK's [Democratic People's Republic of Korea] measures for bolstering nuclear force will only result in increasing our hostility to them and furthering the efforts to diversify and modernise our own nuclear force," the state-run mouthpiece Korean Central News Agency (KCNA) cited a foreign ministry spokesperson as saying.
The UN's top body had earlier issued a strongly worded statement against Pyongyang's 21 May missile test warning that more economic sanctions could be put in place.