The offices of Lotte Group and SK Group were raided on Thursday (24 November) by South Korean investigators as part of the probe into the alleged political scandal that involves President Park Geun-hye. Spokesmen at Lotte Group and SK Group have confirmed the raid, but they did not give the detailed information.
According to Yonhap News Agency, the two industries are suspected of giving money to two organisations handled by Choi Soon-sil – a close friend of Geun-hye – who is at the centre of the political scandal, to win government favours in relation to duty free licenses.
Meanwhile, government agencies including the finance ministry and customs service department, which supervise duty free licenses, were also searched as part of the high-profile investigation, a finance ministry official and a customs official confirmed. But they denied to provider any further detail.
The development came just a day after Samsung offices and South Korea's National Pension Service were raided by prosecutors on Wednesday.
Reports claimed that Samsung had allegedly given €2.8m (£2.3m, $3.1m) to a company co-owned by Soon-sil and her daughter to use her power to get support from the state pension fund. Investigators are also probing whether the president got the pension fund to support Samsung in return for favours given to Soon-sil.
Soon-sil and a former presidential aide were formally brought on trial on Sunday by the prosecutors on charges of colluding with President Geun-hye.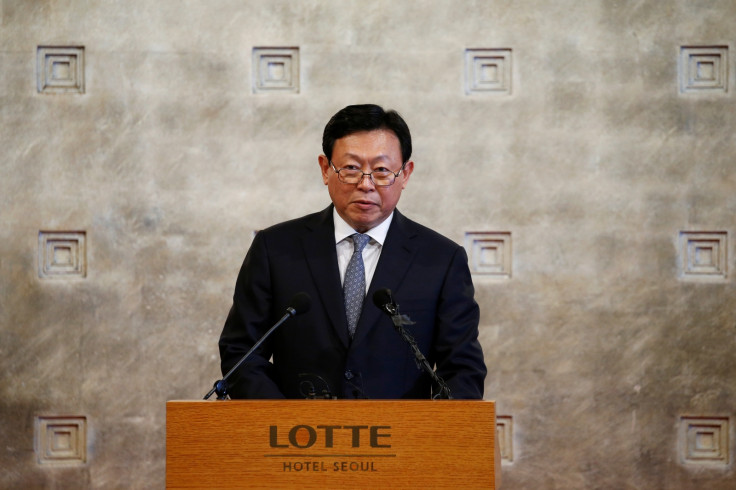 Demands for Geun-hye's resignation have been growing since her confidante was arrested over the scandal, but the president continued to ignore the opposition's demands as well as public protests.
The main opposition party of the country on Thursday said that it would put the scandal-hit Geun-hye's impeachment motion up for vote in the first week of December. In South Korea, an impeachment shift requires at least half of the parliament to start and needs a two-thirds majority to pass.
"We will seek to vote on the impeachment motion as early as 2 December and no later than 9 December," Woo Sang-ho of the Democratic Party of Korea said, while adding that they will not discuss the appointment of a new prime minister for the time being, and focus only on the impeachment issue.