The main opposition party in South Korea said on Thursday, 24 November, that it will put President Park Geun-hye's impeachment motion up for vote in the first week of December. Demands for the president's resignation have been growing since her confidante Choi Soon-sil was arrested over a corruption scandal, but Park continued to ignore the opposition's demands as well as public protests.
All the three opposition parties in the country are reportedly united on the impeachment of the president.
"We will seek to vote on the impeachment motion as early as 2 December and no later than 9 December," Woo Sang-ho of the Democratic Party of Korea said. He added that the party will not discuss the appointment of a new prime minister or the cabinet for the time being, and focus only on the impeachment issue.
Following the emergence of the influence-peddling scandal in October involving the president's confidante, demands had been raised for Park's resignation. But, she instead removed the prime minister and the finance minister, and announced a new prime ministerial nominee — a move she had to withdraw following mounting pressure from opposition parties.
Amid the growing political turmoil, thousands of people in the country also took to the streets to press for Park's resignation. Some opposition parties have also been pressing for the appointment of a neutral cabinet headed by a new prime minister, elected with the consent of all the parties and not just the president.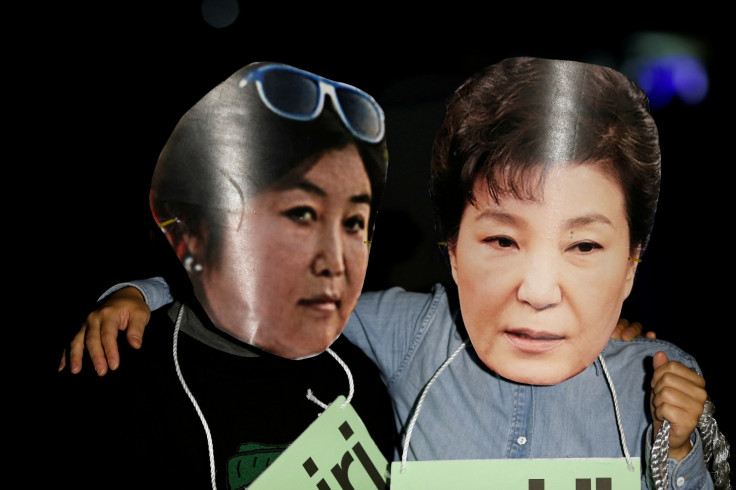 However, with the main opposition party poised to bring forth the impeachment motion, it will look to gather maximum votes in favour of the motion. Political pundits in the country expect 172 lawmakers to vote for the motion. But for the successful passage of the impeachment motion, the opposition needs at least 28 lawmakers of the ruling Saenuri Party to back their proposal, Yonhap news agency reported.
Thirty two lawmakers from the Saenuri Party have already expressed support for the opposition's proposals, the news agency added. The party's former head Kim Moo-sung has reportedly also expressed support for the impeachment earlier in the week.
If the motion is passed, the result will be reviewed by the Constitutional Court. The entire process, experts believe, could take around three to four months.