Why did office of South Korea's female president admit buying 360 Viagra tablets?
An impeachment scandal engulfing President Park Geun-Hye took a new bizarre turn.
The scandal engulfing South Korea's President Park Geun-Hye took a new bizarre turn as the presidential office was forced to justify the purchase of 364 pills to cure erectile disfunction.
A spokeperson for the office told the press the pills, including 60 pills of Viagra and 304 pills of the generic Korean version PalPal, were bought in December 2015 to cure altitude sickness for presidential staff on Park's May trips to Ethiopia, Uganda and Kenya. Their capitals are one to two kilometres (0.6 to 1.2 miles) above sea level. The presidential office also specified the pills were not used in the end.
According to the Associated Press, it is common for South Korean doctors to prescribe viagra-style drugs to climbers because they are believed to prevent altitude sickness. In other parts of the world, altitude sickness is usually prevented consuming natural narcotics such as coca leaves in Latin America or khat in Africa.
President Park, the Asian nation's first female president, is facing an impeachment push by opposition parties following allegations that she granted her longtime friend Choi Soon-sil influence over government affairs, allowing her to amass a large, illicit fortune. Thousands of people have taken to the streets in the past few weeks to demand her resignation.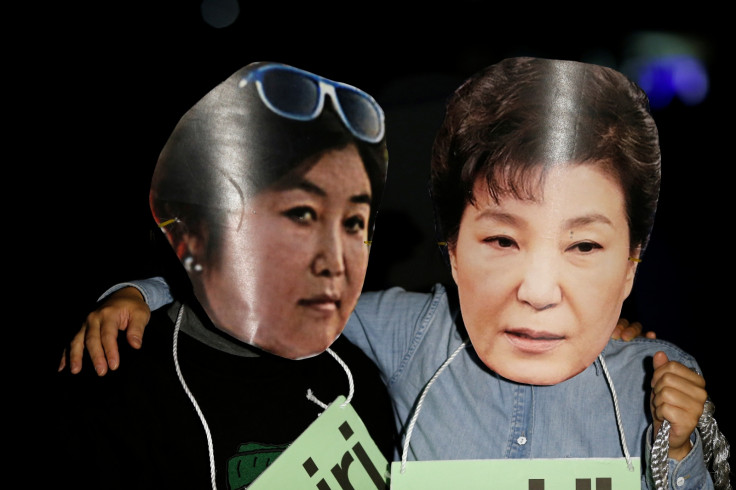 Prosecutors are looking to question Park. They believe she colluded with her confidante and two presidential aides who allegedly bullied companies into donating tens of millions of dollars to foundations and businesses linked to Choi.
Local media reported the the purchase was confirmed by the Health Insurance Review and Assessment Service (HIRA) following a request from a politician of the main opposition party amid allegations that Park, using Choi's name, had been secretly treated with anti-aging medicine and vitamin shots prescribed at a hospital unauthorised to deal with the head of state.
© Copyright IBTimes 2023. All rights reserved.