South Korea mulling unilateral sanctions against North in case UN delays action
The tentative sanctions against North Korea would cover financial, shipping, trade and immigration sectors.
South Korea is considering unilateral sanctions against rival North Korea in response to the latter's recent nuclear test, the fifth and the most powerful so far. Seoul will reportedly go ahead with its set of sanctions if the United Nations delays adoption of a resolution against the reclusive state.
The Kim Jong-un regime in Pyongyang was strongly condemned for carrying out the nuclear test early in September. The UN, along with the US, South Korea and Japan proposed tougher sanctions to deter the country from pursuing its nuclear programme.
The South Korean government has already taken a stance with regard to the imposition of unilateral sanctions, Yonhap news agency reported, citing a government source. Earlier in the week, foreign minister Yun Byung-se said the government was "reviewing a set of unilateral sanctions which will be far tougher than what was adopted in March".
Seoul had imposed independent sanctions following North Korea's nuclear test in January this year.
On Tuesday, foreign ministry spokesman Cho June-hyuck said the US, Japan and the European Union have backed Seoul's stance on unilateral sanctions. "They will be announced publicly as soon as they are fixed," the spokesman added.
The sanctions under consideration will reportedly cover North Korea's financial, shipping, trade and immigration sectors. Additionally, individual sanctions on leader Kim Jong-un and the top leadership are also being considered, Yonhap reported.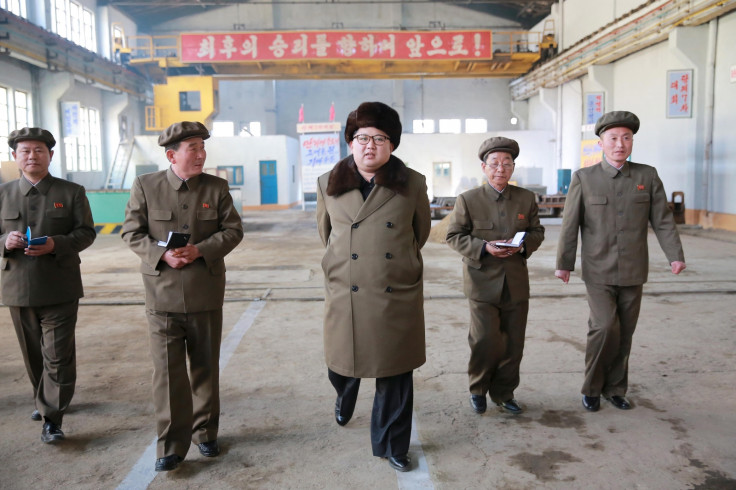 China, a close ally of the North, has been reluctant in supporting UN measures and fresh sanctions. China has veto power in the UN Security Council and thus, South Korea fears that Beijing could delay the adoption of an all-encompassing resolution against Pyongyang.
China has earlier said that if new sanctions are imposed on North Korea, the citizens of the country should be spared.
© Copyright IBTimes 2023. All rights reserved.