The Chinese are reportedly arguing that imposing tougher sanctions on North Korea could seriously affect the livelihood of ordinary citizens of the isolated country.
There have been rising calls to have stricter and comprehensive sanctions in place against Kim Jong-un's administration in the wake of its latest nuclear test, flouting United Nations Security Council resolutions (UNSC). While China, Pyongyang's main ally in the region, has condemned the tests, it has opposed new UN sanctions.
Chung Jae-hung, a researcher at a South Korea-based thinktank that studies diplomacy, unification and national security issues, said: "The red line for the Chinese government is that the North Korean regime shouldn't collapse and that the lives of its people shouldn't be seriously affected."
According to South Korean news agency Yonhap, Chung spoke at a forum held by the thinktank on Tuesday (27 September). He said his claims were based on meeting and interviewing several local experts on the subject in Beijing.
According to Chung, his sources in Beijing said China is likely to participate in a resolution like the one that the UN adopted in March against the North. China reportedly wants the sanctions to target and zero in on transactions related only to Pyongyang's programme for developing weapons of mass destruction.
His claims have come after many global powers, especially from South Korea and the US, raised concerns over potential security threat in the Korean peninsula following Pyongyang's 9 September test.
The US on Monday (26 September) announced criminal charges and economic sanctions against a Chinese firm, Dandong Hongxiang Industrial Development (DHID) and four of its officials, for its alleged role in helping North Korea's nuclear programme.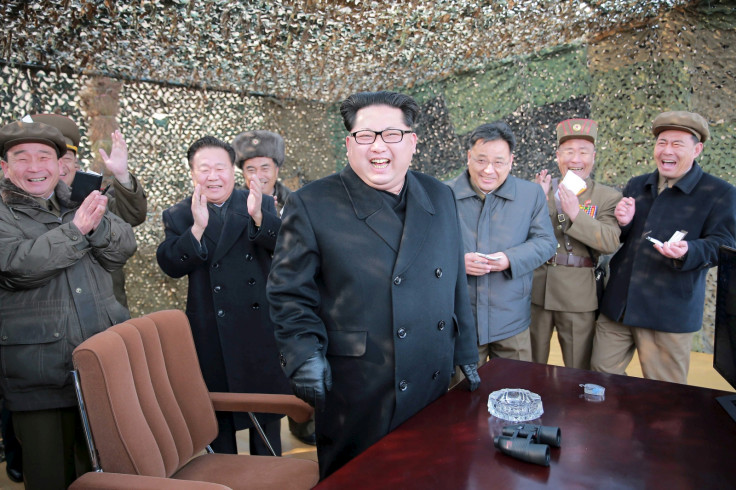 Washington accused the company of conspiring to escape US sanctions on North Korea, and was acting on behalf of Korea Kwangson Banking Corporation (KKBC). The bank was already under UN sanctions for supporting proliferation of mass destruction weapons.
China's foreign ministry said it was investigating DHID for "illegal behaviour" and "economic crimes", Reuters reported.