South Korean Prime Minister Hwang Kyo-ahn has urged for peace in the country on Saturday, 10 December, after parliament voted to impeach President Park Geun-hye on Friday. Hwang sought to calm anxiety over national security and called on officials to reassure financial markets.
Hwang, who assumed presidential authority late on Friday, also asked authorities to ensure that anti-Park rallies due later on Saturday go peaceful.
"So far, financial and foreign exchange markets have been relatively stable and there are no signs of unusual movements by the North, but all public servants should bear vigilance in mind as they conduct their duties," Hwang said during a meeting.
He added that national security was the top priority and restated that the military should be on high alert for any aggravation, especially by the old rival North Korea. The South Korean prime minister also alerted authorities on the issue of the cyber attacks and asked them to monitor them closely as these attacks chiefly aimed to create confusion in the South.
On Friday, the South Korean parliament voted to impeach President Park after 234 lawmakers voted against her. In the vote, two-thirds of the members voted against her, following which she was suspended and her day-to-day duties were handed over to PM Hwang.
The impeachment, which is due to be reviewed and approved by a nine-judge Constitutional Court within 180 days of the voting, sets stage for Park to become the first democratically elected leader to step down from office early in shame.
The 64-year-old daughter of a former military ruler has been embroiled in a political controversy over accusations of allowing her friend, Choi Soon-sil, to access government documents without authorisation.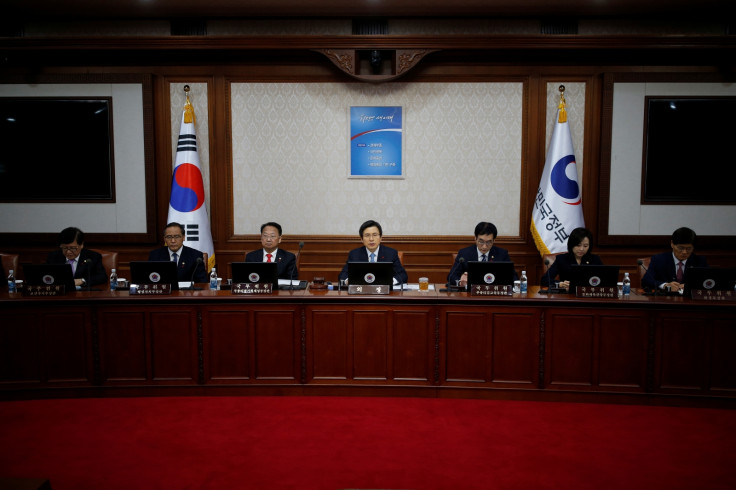 Since then, demands for her resignation have been growing. However, Park has denied any wrongdoing but apologized for carelessness in her ties with Choi.
Park's term lasts until 24 February 2018, but an election must be held within 60 days if she leaves office early. She would also lose presidential immunity from prosecution. Prosecutors have named Park as an assistant in their investigation.