The South Korean defence chief has ordered the military to step up the alert in order to prepare the forces for a threat from North Korea if Pyongyang attempts to capitalise on the political climate prevailing in Seoul. The heightened vigilance comes within minutes after the South Korean parliament impeached President Park Geun-hye for her alleged involvement in a major corruption scandal.
Soon after the impeachment vote was announced, Defense Minister Han Min-koo held a security meeting with top military authorities to discuss the temporary power vacuum. Prime Minister Hwang Kyo-ahn, who is swiftly taking over as interim president, told Han in an urgent phone call: "The military should stay focused on countering any provocations by the North in times of political uncertainties," according to an official quoted by the Yonhap news agency.
"North Korea will consider South Korea's security situation as vulnerable. It may carry out provocations through various methods including nukes, missiles, localised attacks and hacking that can fuel confusion among the general public," Hwang told the defence minister.
Park stands suspended after 234 lawmakers voted in favour of impeaching her on Friday, 9 December over influence-peddling allegations. Until the Constitutional Court either ratifies or rejects Park's removal – a process which is expected to take a maximum of 180 days – Hwang will remain the acting president. Hwang, who also spoke to the foreign and home ministers separately, is expected to address the nation later in the day, 9 December.
"North Korea could raise military tension in an attempt to worsen the political crisis in the South, though there are no specific signs yet," another South Korean official was quoted as saying. Park's impeachment comes at a time of prolonged tensions between the two rival Koreas. The divided Korean peninsula has witnessed serious military activities in recent weeks with Pyongyang refused to scale down any of its rhetoric.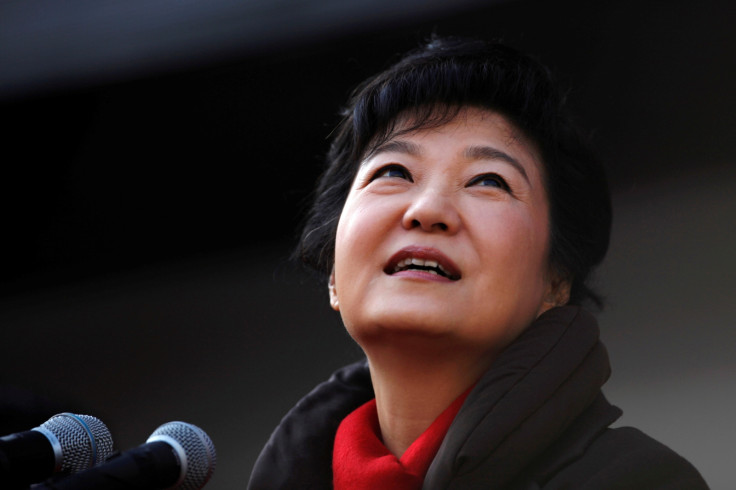 Meanwhile, a somber-looking Park has offered her apology over the parliament's proceedings and said she accepts the voice of the citizens. "From now on, I will calmly respond to an impeachment trial at the Constitutional Court and an independent counsel probe in accordance with the procedures laid out in the Constitution and the [related] law. I hope that with the prime minister as acting president playing a central role, each minister will do his or her utmost to minimise any government vacuum in the economic and security realms by staying united with the extraordinary determination."