South Korea and US set to hold live-fire drill as Seoul vows retaliation for DMZ blast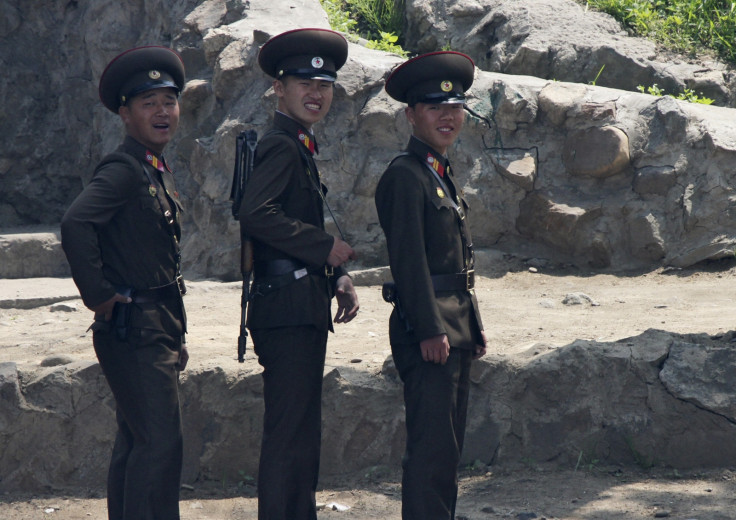 South Korea and the US are preparing to hold a live-fire military drill just near the North Korean border even as the South Korean defence ministry vowed to retaliate for the recent blast in the demilitarised zone (DMZ).
On Wednesday, 12 August, South Korea announced the start of the military exercises which will involve heavy-weaponry including tanks, fighter bombers and attack helicopters.
"This will show our preparedness to retaliate against any provocative acts, including such a treacherous act of aggression as the landmine attack," said a defence ministry spokesperson.
There will be four drill sessions in August and the first one will take place later in the day. As many as 2,000 South Korean and American personnel are set to participate.
"The exercises will showcase the national military's combat readiness, which is capable of completely retaliating to and destroying any enemy that provokes through joint South Korea-US operations," read a statement, according to Yonhap news agency.
The exercises begin days after a mine explosion on the southern side of the heavily-fortified DMZ. Seoul blamed North Korean soldiers for planting the mines.
Prior to the commencement of the drill, South Korean Defence Minister Han Min-koo reiterated his country would respond strongly to North's provocations.
"This is not the end, I would say it's just the first step. I am thinking of more measures, I am considering taking (the measures)," Han told a parliamentary defence committee hearing.
During the testimony, when asked whether South Korea would attack the North Korean frontier near the blast location, Han said his ministry had not yet decided.
© Copyright IBTimes 2023. All rights reserved.