South Korean Ferry Made Abrupt Sharp Turn before Capsizing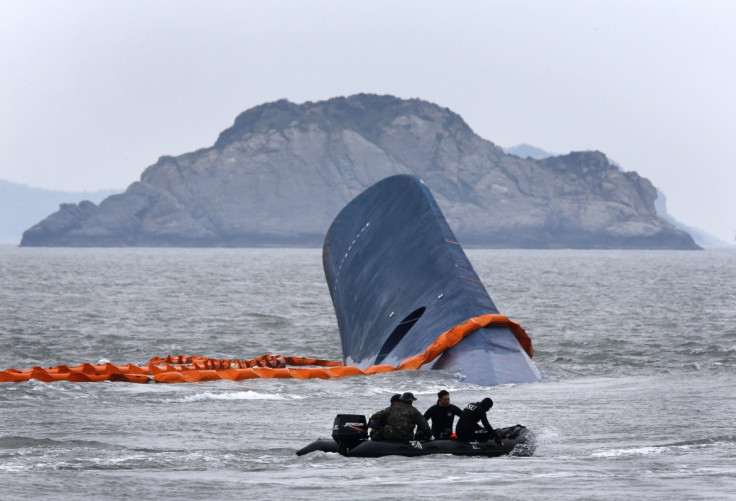 The South Korean ferry, Sewol, took an abrupt sharp right turn before capsizing off the country's southern coast, even as rescuers renew search for the hundreds of missing people who were aboard the ship.
The new finding is based on the track chart of the vessel.
"We're trying to find out whether the Sewol lost balance and capsized when it was making a sharp turn, considering that its centre of gravity had become high as a result of an increase of cabins in the stern session. It's possible that the ship made a sharp turn to avoid an object suddenly looming out of the fog," said a coast guard spokesperson.
Investigators earlier suspected that the 6,825-tonne passenger vessel had hit rocks, but there is no indication of this.
The ship, with 475 passengers, mostly students, was sailing in familiar waters from the mainland port of Incheon to the southern resort of Jeju.
The death toll has increased to 26 and 270 others remain unaccounted for while 179 have been rescued.
It has been more than 48 hours since the vessel went down. The search and rescue measures have been hampered by bad weather.
"We are planning to relay divers on standby for underwater search operations. We've ordered the service members to carry out the job up to the limit," said a military official, according to Seoul's Yonhap news agency.
Park Jae-eok, an investigating official, briefed reporters on the allegation that the captain had abandoned the ship as soon as it started sinking.
"The captain had a third mate be in charge of steering the vessel at the time of the accident. Though surviving crews have difference testimonies about the situation, we've been investigating the captain as he was suspected to leave the steering room for an unknown reason."
© Copyright IBTimes 2023. All rights reserved.