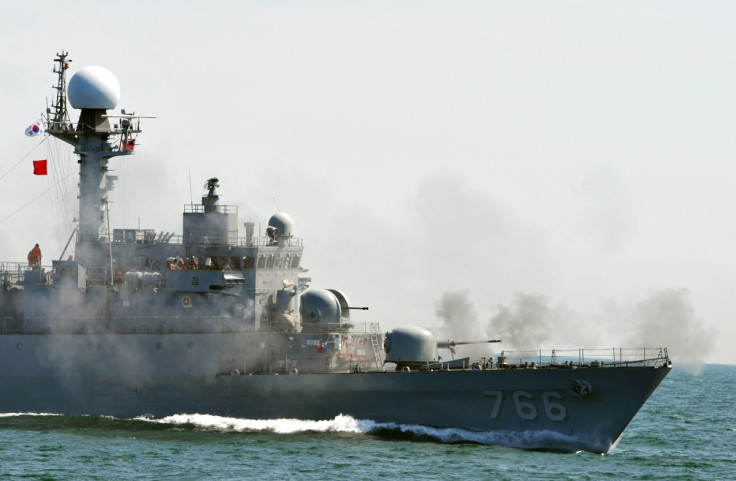 The South Korean navy on Saturday (24 October) fired five warning shots at a North Korean patrol boat as it strayed across the disputed maritime border. The navy personnel spotted the boat when it was keeping a watch for illegal Chinese fishing vessels off South Korea's western coast.
The incident took place at the same time a rare reunion of families separated during the 1950-53 Korean War was underway. The North Korean patrol boat was forced to retreat after the shots were fired, a South Korean defence official in Seoul told Reuters by telephone.
The source said North Korea did not return fire or take any other action. However, North Korea has called the warning shots a "serious provocation". "There will be only a war disaster, far from the improvement of the North-South relations, as long as the South Korean military warmongers go reckless," the North Korean spokesman was quoted by KCNA news agency.
North Korea has never accepted the maritime border after it came into existence at the end of the Korean War. The two sides are still technically at war because no peace treaty was signed after the war and only a truce was reached with the help of the US, an ally of South Korea.
Since 1999, naval clashes have killed dozens of sailors on both sides. In 2010, 46 sailors died when a South Korean navy boat was sunk in a torpedo attack, for which the South blamed the North but Pyongyang flatly denied any involvement.