South Korean parliament introduces bill to impeach President Park Geun-hye
Opposition parties are confident about the required two-thirds majority to pass the bill.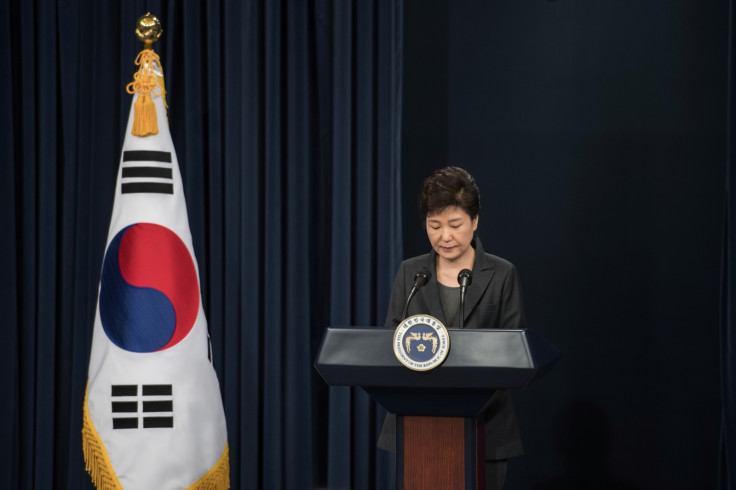 South Korean parliament on Thursday (8 December) introduced a bill to impeach President Park Geun-hye, setting in motion a vote on whether or not to suspend her powers over the influence peddling scandal. The vote is likely to take place on Friday, 9 December.
According to the Associated Press, a parliamentary official reported the motion to a plenary session. An impeachment vote should now be held between 24 and 72 hours and the motion needs two-thirds approval in the 300-seat parliament to pass. Opposition leaders have said that they are confident that they have enough votes to get an impeachment.
The Constitutional Court, says the AP, will hav around 180 days to decide whether to uphold the motion. During the court's deliberation, Park will be suspended, but will not be removed from her position. The prime minister will temporarily take over the president's duties until the court decides if the impeachment is constitutional.
The leaders of the two main opposition parties have reportedly said that all 159 members of their party would resign if the impeachment motion failed.
The 64-year-old Park is under intense scrutiny and pressure to resign immediately and her approval ratings are at an all time low at just 4%. She is accused of colluding with her long time friend and confidante Choi Soon-sil and a former aide to extort money from big corporations.
Park has publicly apologised three times for the scandal and admitted that she has received help from Choi for editing her speeches and unspecified public relations activities. She has denied any involvement in Choi's alleged criminal activities.
Park would be the first President of South Korea to not serve a five-year term.
© Copyright IBTimes 2023. All rights reserved.