South Korea's PM nominee says President Park can be investigated
He also said that the inquiry should be conducted in a prudent manner.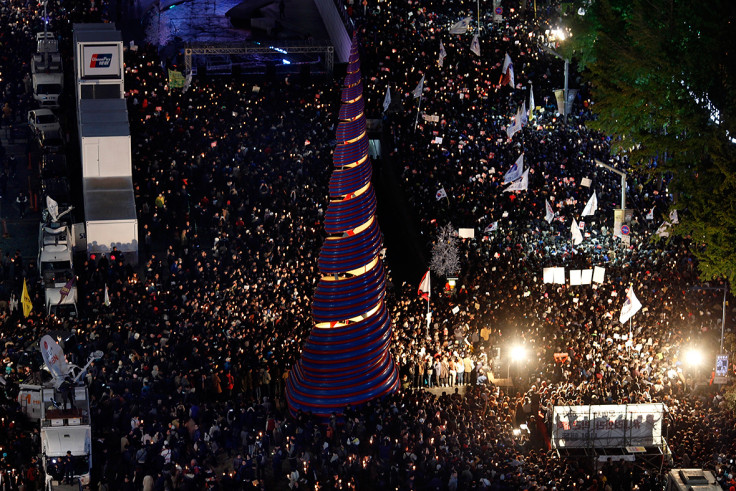 South Korea's Prime Minister designate Kim Byong-joon on Thursday said that an inquiry into President Park Geun-hye could be possible in the face of the latest influence-peddling scandal that has rocked South Korean presidency. He added that the inquiry should be conducted in a prudent manner.
"There are different interpretations of the Constitution. But I believe we can conduct an investigation into Park. As she is still the head of state, however, we should be prudent about the process and methods. Everyone is equal before the law," Yonhap news agency quoted him as saying.
The PM designate also said that Park asked him to take charge of economic and social affairs as Prime Minister. "The role of prime ministers as stipulated on the Constitution is simple. They receive orders from the president and control state affairs, and hold rights to request nomination or dismissal of Cabinet members. But I do not believe previous prime ministers exercised such rights." He added that he will consider asking Park to leave the governing Saenuri party if her membership becomes a drag on state affairs.
Meanwhile, South Korean prosecutors have detained an ex-aide to the President on Wednesday, the second person to be detained in the scandal. According to Reuters, the prosecutors are looking into accusations that the senior former aide An Chong-bum and Choi Soon-sil, a close friend of Park for the last 40 years, forced South Korean corporations to donate money to non-profit foundations.
President Park accepted resignations of eight of her aides last weekend and on Thursday announced nominees for a new chief of staff and senior secretary for political affairs, Al Jazeera reports.
© Copyright IBTimes 2023. All rights reserved.