South Korean president replaces PM and finance minister amid scandal
Kim Byong-joon, a former presidential aide, is the new PM, replacing Hwang Kyo-ahn.
South Korea's cabinet has been reshuffled with President Park Geun-hye replacing her prime minister and finance minister amid a scandal engulfing her, threatening to bring down her administration.
Park has come under attack after her friend Choi Soon-sil was accused of interfering in state affairs, following which Choi was detained by police on Monday (31 October). The accusation sparked a call for the president to resign, with thousands of South Koreans taking to the streets of Seoul on 29 October.
The presidential Blue House announced that Kim Byong-joon, a senior presidential secretary during a previous administration, was named as prime minister, replacing Hwang Kyo-ahn. The prime minister's role in the South is largely symbolic and administrative while the president has more powers.
Yim Jong-yong, currently the Financial Services Commission chairman, is the new finance minister as well as deputy prime minister. He will replace the incumbent minister Yoo Il-ho.
"The Blue House named Kim as the right person to lead the cabinet for the country's future and to overcome current hardships," Reuters cited presidential spokesman Jung Youn-kuk as saying.
Neither the incumbent finance minister nor the prime minister is involved in the scandal, but the decisions were thought to have been made by Park in a bid to reach out to the public.
A new minister of public safety and security has also been appointed.
Reacting to the moves, the opposition parties have accused Park of diverting attention from the current political crisis surrounding the scandal.
"This replacement of the prime minister and finance minister can't be happening without discussing it with the opposition," Park Jie-won, leader of the opposition People's Party, said. "We won't stand by such a move to turn around the current situation with the personnel change."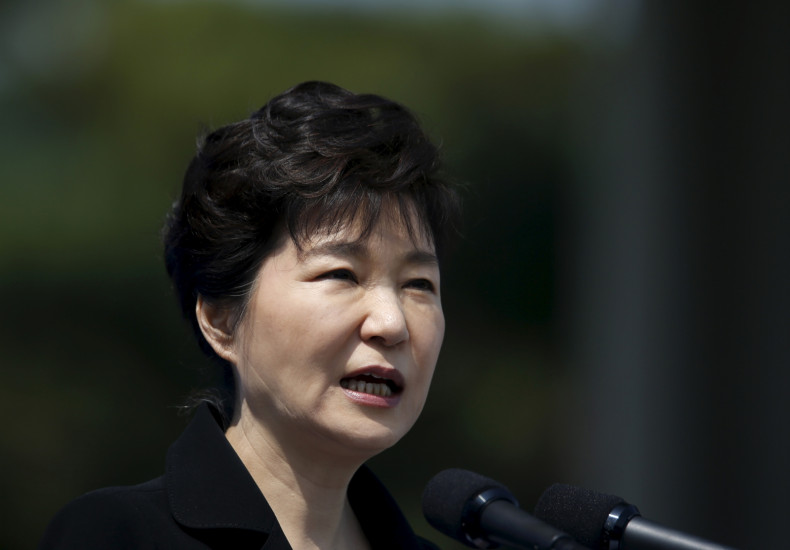 Under the South Korean constitution, the prime minister's appointment is subject to parliamentary approval.
Park's moves have also come at a time when an opinion poll gave the president an all-time low approval rating since she took office in February 2013.
On October 30, she had accepted the resignations of eight secretaries, including the presidential chief of staff and senior secretaries for civil affairs and policy coordination.