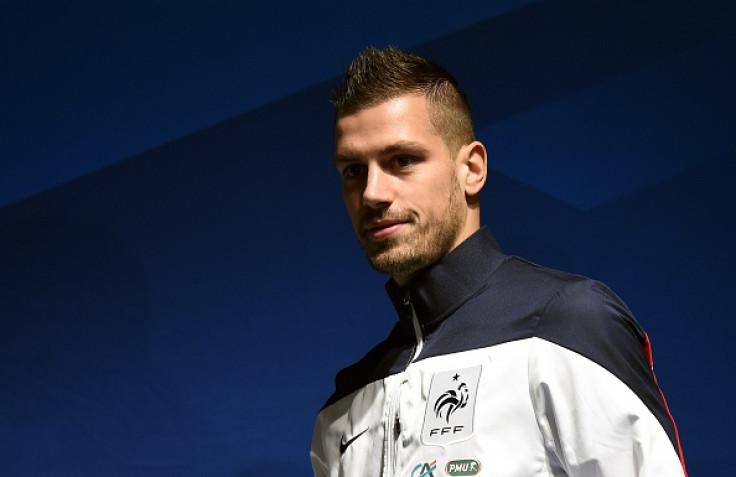 Southampton's Jay Rodriguez has backed Morgan Schneiderlin to be a hit at Manchester United.
The 25-year-old completed his move from Southampton to Old Trafford and signed a four-year deal with the option of extending it by one more year. He was an integral part of the Saints midfield, alongside Victor Wanyama.
Schneiderlin admitted that the prospect of playing under Louis van Gaal convinced him to join the 20-time English champions. He has been in fine form for Southampton in the 2014/15 season and his former teammate revealed he had mixed emotions over the Frenchman's switch to United.
"Firstly, I am a little sad about it all as he is a great player and great friend to me. But I'm very proud that he is moving to Manchester United," Rodriguez told Sky Sports.
"It is a massive club and it is a great move for him. I'm really pleased and looking forward to seeing how he does there.
"They are geting one of the best midfielders in the Premier league. Last year showed just how good he is. He's got everything he can break up play he's clever, he's fit and he's strong. He's a genuinely nice person, hard-working who care about his friends."
Last summer Southampton sold Luke Shaw to United. He was followed by Rickie Lambert, Dejan Lovren, Adam Lallana and Calum Chambers in the 2014 transfer window. In the ongoing window, Ronald Koeman has seen Schneiderlin and Nathaniel Clyne leave the club.
The right-back left the Saints and joined Liverpool. Despite the two departures, Rodriguez remains confident that Southampton still possess a very good squad.
"Any team will miss a player like Morgan or Clyney (Nathaniel Clyne - who has joined Liverpool in a £12.5m deal) because they are top players but I think we have got a top squad. It is a squad that can keep on improving and obviously we will add to the squad I am sure," the striker explained.