Brazil's credit rating has been cut to junk, or below investment grade, by Standard & Poor's. The US ratings agency lowered the country's rating to BB+, from BBB-, placing it in junk territory for the first time since it received investment grade status in 2008.
The junk rating makes it significantly harder for Brazil to borrow money. Latin America's largest economy slipped into a recession in the second quarter due mainly to a slump in global commodity prices. Its gross domestic product contracted by 1.9% compared to the previous quarter following a 0.7% decline between January and March.
S&P maintained its outlook on the ratings at negative, meaning further downgrades are likely. "The political challenges Brazil faces have continued to mount," the agency was quoted as saying by Bloomberg. "The negative outlook reflects what we believe is a greater than one-in-three likelihood of a further downgrade due to a further deterioration of Brazil's fiscal position."
Political turmoil
President Dilma Rousseff, whose approval ratings last month plunged to a record low of 8%, has enforced a tough austerity programme to curb spiralling inflation and bring down the budget deficit, but it has proved deeply unpopular among her political allies and fellow ministers.
"The downgrade could be a wakeup call but the political situation is so bad that it's difficult to resolve, so it's a dark path ahead," Daniel Weeks, chief economist at Garde Asset Management, told Bloomberg. "Markets will take this as a negative, and it will probably drag down emerging markets at a global level."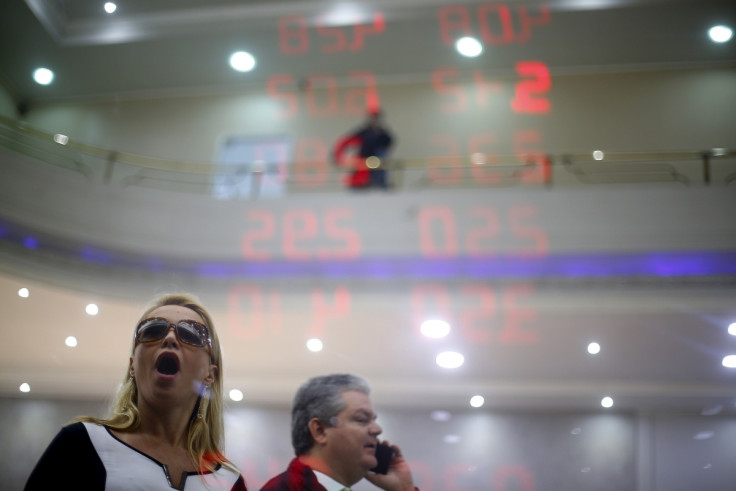 Analysts said the ratings cut came sooner than expected and reflected the speed at which Brazil's economic conditions have worsened in recent months. On 9 September, the head of Sao Paulo's powerful Industrial Confederation, Paulo Skaf, warned that Finance Minister Joaquim Levy's fiscal reforms were destroying jobs.
"If the finance minister can't fix the Brazilian economy without raising taxes, he should pack his bags and go," he told Reuters. "If he continues like this, he will become the minister of unemployment."