Ratings agency S&P Global says it expects the Bank of England to maintain UK interest rates at their record-low level of 0.25% for another two years.
The agency believes Brexit uncertainties, weakness in domestic demand, stagnant wage growth and the temporary nature of import price-driven inflation will persuade the bank to hold off on raising interest rates until mid-2019.
The UK's official inflation rate was at 2.9% in May – the highest in nearly four years and well above the central bank's 2% target.
At the bank's last rate-setting meeting on 15 June, three out of eight Monetary Policy Committee (MPC) members unexpectedly voted to raise interest rates, jolting markets and sending the pound higher.
The 5-3 split was the closest the MPC had come to increasing rates since 2007.
Andy Haldane, the bank's chief economist, said in a speech on 29 June that the central bank needed to "look seriously" at raising rates to keep inflation under control.
"Whether the BoE raises interest rates in response or not, the impact on growth would be detrimental because both higher interest rates and untamed inflation would depress economic activity," S&P said in a report.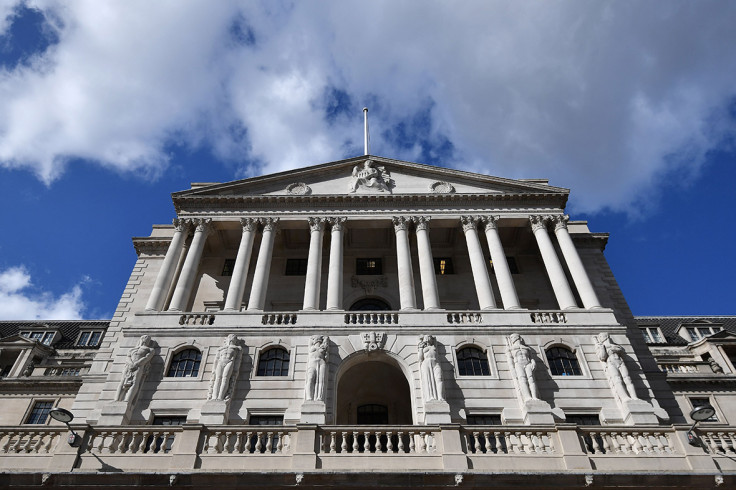 The ratings agency predicted the UK economy to slow over the next year-and-a-half, with a boost to net exports due to the weak pound being cancelled out by anaemic household spending.
Gross domestic product is forecast to expand by 1.4% this year and by 0.9% in 2018.
"Growth is set to remain on a moderate trajectory as imported inflation squeezes household budgets and uncertainty about the outcome of the EU exit negotiations dampens investment," said Boris Glass, senior economist at S&P.
The agency warned that its GDP forecasts were subject to "considerable downside risks", mainly as a result of uncertainties over Brexit.
"Should negotiations stall for an extended period, this could translate into a further significant depreciation of sterling and a consequent rise in inflation," it said.
"Businesses might then start activating their contingency plans, leading to sizeable relocations of operations, workers, and consequently a fall in investment and consumer spending."